President says Afghanistan should work for security of diplomats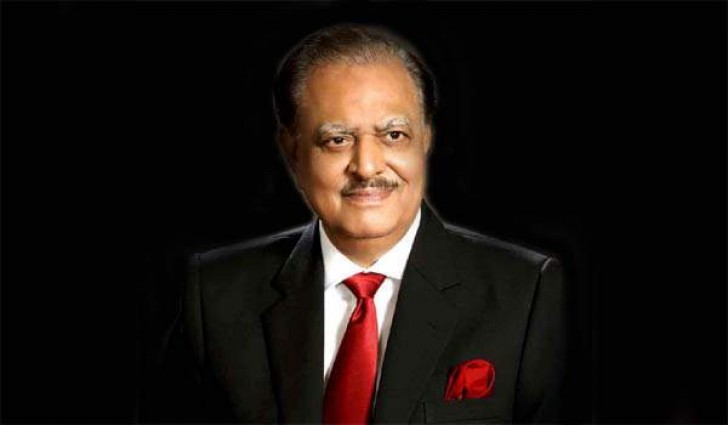 ISLAMABAD, NOV 08 (DNA) – President Mamnoon Hussain on Wednesday has said that the killing of Pakistani diplomat in Jalalabad very unfortunate said Afghanistan should work for the security of diplomats for peace in the region.
Addressing the participants of 107th National Management Course (NMC) at Aiwan-e-Sadr, the President said Pakistan was desirous of peace and development in Afghanistan and expressed confidence that Afghanistan would be the closest friend of Pakistan in future.
The President underlined that the Constitution provides clear guidance for the stability of democratic setup and also gives the right to the masses to express their opinion according to their conscience and form a government according to their wishes through free and impartial elections.
He said the government had recently approved the reforms to improve the electoral process, which would further improve the system.
He said the federating units had been given more powers according to their wishes under the 18th amendment, adding that the process of dialogue at national level was being undertaken so as to resolve issues according to the aspiration of the people.
He pointed out that democracy was a way of life and stressed the need to create awareness at grassroots level for its stability.
The President said apart from the federal government, all provincial governments and concerned departments were also included in the CPEC project.
He mentioned active representation of people and business community from Balochistan in this mega project and emphasized that there would be no changes in the route of CPEC.
He said NUML University had recently established its campus in Balochistan to teach Chinese language to the Baloch youth, which would help generate employment opportunities for them in future.
On difference of opinion at political level regarding the integration of FATA, the President said in democratic setup, mutual consultations lead to more useful and viable proposals through open debates and discussions on national issues.
The President also responded to the questions of the participants. Rector NSPP Azmat Ali Ranjha, Secretary Establishment Asad Hayaud Din and other senior officers were also present.=DNA
============