PRCS Chairman visits NDMA, briefs about relief activities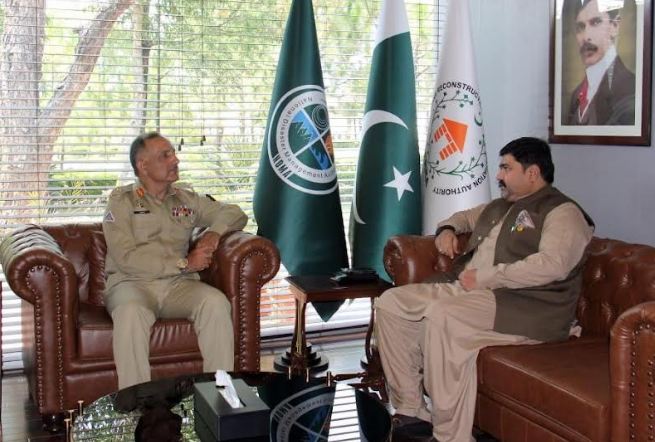 Chairman NDMA suggested allocating a dedicated desk for the Red Crescent within National Emergencies Operations Center (NEOC); Both organizations decided to collaborate on centralizing the early warning system, conducting gap analysis, developing a scientific database mechanism, and implementing a geotag mechanism
ISLAMABAD, JUN 2 /DNA/ – Chairman Pakistan Red Crescent Society Sardar Shahid Ahmed Laghari held a meeting with Chairman National Disaster Management Authority Lieutenant General Inam Haider Malik wherein the two discussed areas of mutual cooperation and collaboration.
In the meeting, the similarities between the two institutions were discussed, emphasizing their shared goal of serving humanity without any bias or discrimination. Both organizations agreed to boost mutual cooperation and efforts regarding preparedness, mitigation, risk reduction and relief and rehabilitation in the wake of any calamity or disasters.
Chairman NDMA Lt. Gen Inam Haider Malik said that PRCS has been providing outstanding services to the victims of natural disasters, tragedies, and accidents and NDMA would fully support the rehabilitation of flood victims and the reconstruction of infrastructure.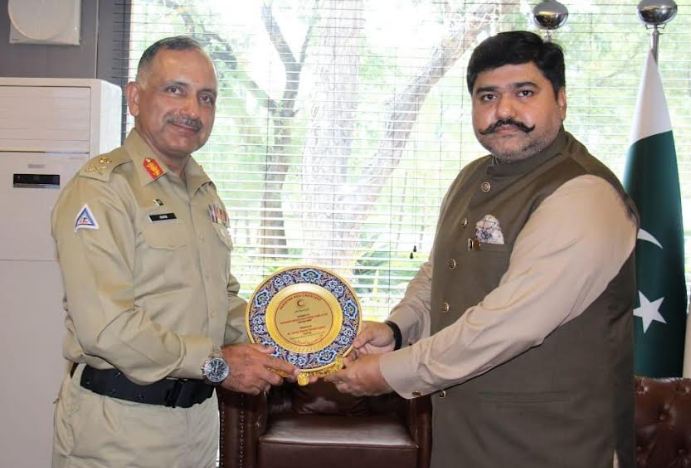 On this occasion, Sardar Shahid Ahmed Laghari highlighted the initiatives undertaken by the PRCS, such as Disaster Management, First Aid, Climate Change Adaptation, as well as projects like the Road Safety, Mobile Health facilities, provision of clean drinking water, promotion of voluntary spirit, and Cash Transfer Program.
Chairman NDMA suggested allocating a dedicated desk for the Red Crescent within National Emergencies Operations Center (NEOC). Both organizations decided to collaborate on centralizing the early warning system, conducting gap analysis, developing a scientific database mechanism, and implementing a geotag mechanism. They also aimed to enhance the information mechanism, improve the efficiency of Red Crescent staff in Disaster Management Preparedness Certification, and expand the scope of work for both organizations. Data validation would be a joint effort.
Lieutenant General Inam Haider Malik emphasized the need for increased cooperation between the NDMA and PRCS to provide maximum support to flood victims during the rehabilitation and reconstruction phase. He acknowledged the tradition of both organizations in supporting the nation during difficult times and praised the PRCS for its commendable efforts in providing relief goods and rations to flood victims during Ramadan.
At the conclusion of the meeting, commemorative shields were exchanged from both sides.