PPP govt never left poor in the lurch: Bilawal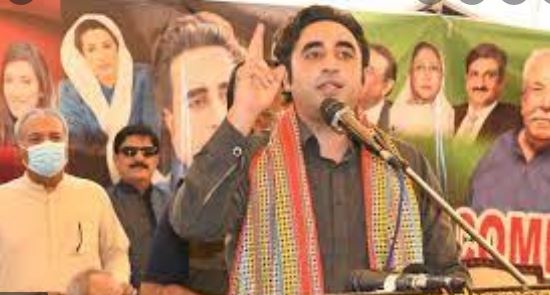 ISLAMABAD, NOV 24 (DNA) – Pakistan People's Party Chairman Bilawal Bhutto Zardari has vowed to help the people in their hour of need saying his government is going to bring about a revolution in Sindh.
The PPP chairman while addressing a ceremony in Karachi on Wednesday touted that whenever the PPP government came into power, it never left the poor people in the lurch. The PPP worked hard for the welfare of people. "If there is PPP government, it will stand side by side with the poor," he added.
He said he couldn't promise to improve economy at this point in time but he vowed to extend help to people when they were in need.
He reminded the audience of the revolutionary steps which the founder of the party Zulfikar Ali Bhutto had taken when he had got land from the big landlords and distributed it among poor Haris. "It had never happened in the history of Pakistan that poor were given something in a matter of just one night," he added.
He also mentioned that the landmark project of lady health worker was started in the tenure of his mother Mohtarma Benazir Bhutto Shaheed. He said the Mohtarma had to face the criticism from inside and outside the country on this programme but she didn't stop it unless it became successful.
She provided the basic network to an economically deprived woman and the programme success was lauded at international level, Bilawal maintained. = DNA
=======================