Political crises not in the interests of anyone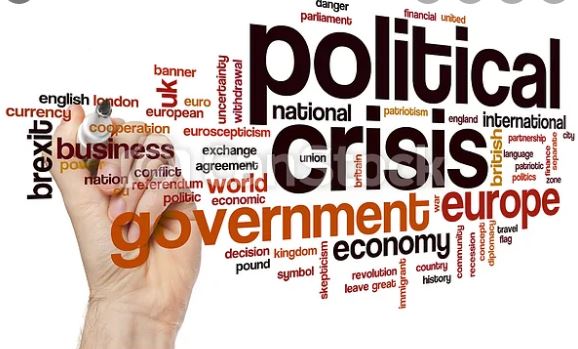 ANALYSIS
Shamim Shahid
PESHAWAR: Amidst serious economic crises, turmoil in neighbouring Afghanistan, Financial Action Task Force (FATF) threats and Russian-Ukraine war, confrontation for power between Premier Imran Khan lead government and opposition parties is intensifying with each passing day. In reaction of government's power show scheduled in Islamabad on March 27th, the opposition called for a similar sit-in gathering from March 23rd. Whatever might be expectations of the organizers from both sides but almost analysts and political affairs experts believe that now the "political rivalries turning into battling or confrontation which likely to fuel further almost security, administrative and economic challenges ahead to leadership."
No one can neglect the worries of Premier Imran Khan and his aides in the wake of Resolution of No Trust –now pending before the National Assembly. A number of leading aides like Pakistan Muslim League (QA) and Urdu speaking Mutahida Quami Movement (MQM) are now entering into deals with the opposition parties. But the major setback to premier Imran Khan is a "developing splinted group" within ranks of ruling Pakistan Tehrik Insaaf. Main financial sponsor of PTI and Imran Khan as well, Jehangir Tareen finally reached into deals and heals with opposition. Though strength of PTI dissidents couldn't be ascertained at this crucial stage but observers believe that it could cause ejection from Imran Khan and his aides from RULING CORRIDORS.
Keeping in view gravity of the situation, only a dissent minded sober politician Chaudri Shujaat Hussain has requested both Government and opposition to postponed scheduled rallies in Islamabad. Though so far no one made a positive response from either side but Chaudri Shujaat Hussain's appeal is attracting attentions of almost peace loving democrats from all over the country.
However, so far only Grand Democratic Alliance (GDA) main rival to Pakistan People's Party in Sindh, reaffirmed its support through Federal Minister Dr. Fehmida Mirza to Prime Minister Imran Khan. Whereas the negotiations with Baluchistan Awami Party, Jamhoori Watan Party and others are in progress. The number of games in existing circumstances seems terrible for Premier Imran Khan and his aide. Some of the circles close to Premier Imran Khan hinting at dissolution of assemblies, whenever the later feel "failure" in defeating of opposition's "No Trust" move against his government.
It is premature to say something about future but the ongoing confrontation between government and opposition is very much harmful to the very interests of the country and its people. Rest of the world, especially US led allies, EU and even Russian Federation led socialists are also unhappy due to increasing trends of religious extremism in Pakistan. Pakistan spy agencies influence in internal affairs of Afghanistan by patronizing hardliner Taliban has also made uncertain the region in particular and rest of the world in general. On such grounds, maximum members of international community having reservations and didn't trust Pakistan. Position of China is different as its leadership having reservations over Premier Imran Khan's CPEC policies. Compare to Imran Khan, previous PPP and PML(N) leadership shown maximum enthusiasm in early execution of CPEC project.
Though Imran Khan alleged what he called involvement of EU members in opposition's No Trust Move against his government. But the ground reality is different. US led allies thinking on different lines. Saudi Prince in his recent statement has also shown resentment over Political crises in Pakistan. Prince Muhammad Bin Salam (MBS) has already developed further understandings with the Jewish Lobby by recognizing Israel. Premier IK is already in good links with the United Kingdom through his former in laws, who are considered much more important in the Jewish lobby. Evacuation of Premier Imran from the RULING CORRIDORS is not an easy task but efforts for the purpose on the part of opposition could plunge the country or its already fragile parliamentary form of democracy into irreversible crises, therefore, politicians from both sides needs to remain careful and alert at this crucial stage.