Poland tells EU not to start 'Third World War' over judicial fight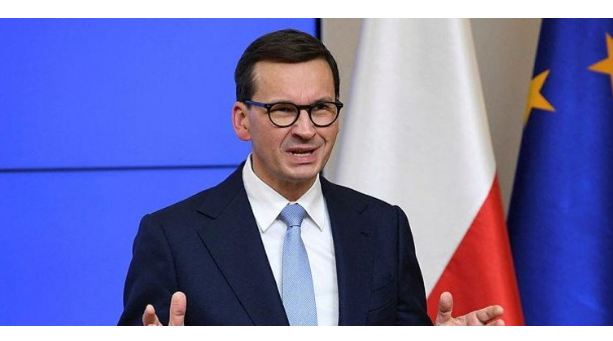 With a dispute raging between Poland and European Union leaders over judicial reforms, Polish Prime Minister Mateusz Morawiecki has strongly warned the EU not to withhold promised coronavirus funds for his country.
"What is going to happen if the European Commission will start the Third World War? If they start the Third World War, we are going to defend our rights with any weapons which are at our disposal," he told the Financial Times in an interview, when asked if Poland could veto legislation such as the EU's landmark climate package.
The background to the current dispute is a ruling by the Polish Constitutional Tribunal according to which essential parts of EU law are not compatible with Poland's constitution.
This decision is seen as highly problematic by the EU Commission and several other states because it could give the national-conservative PiS government an excuse to ignore rulings of the European Court of Justice (ECJ) that it does not like.
Warsaw has been criticized for years for its reform of the Polish judiciary.
EU Commission President Ursula von der Leyen has said that she will block EU coronavirus aid worth billions for Poland until the country has reversed certain judicial reforms.
The EU Commission is violating European law by neither approving nor rejecting the aid for his country, Morawiecki said. Poland is ready to wait for the funds, he said.
"We are not talking to each other with a gun to our head," he said.
A spokesperson for the EU Commission said on Monday that it does not comment on interview statements.
In principle, however, he said that the European Union had been successful in contributing to lasting peace between the member states. There is no place for war rhetoric in relations between EU countries or between member states and EU institutions, the spokesperson said.