PM's remarks about EU envoy's letter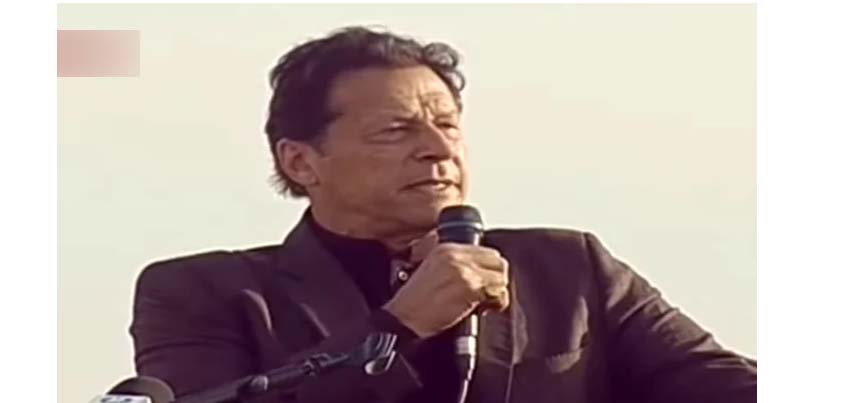 EDITORIAL
ANSAR BHATTI
Prime Minister Imran Khan, while addressing a public rally in Vehari the other day, particularly mentioned the European Union envoys letter in which they had asked Pakistan to condemn Russia's invasion of Ukraine. Prime Minister Imran Khan asked the bloc where they were when India broke the international law in Kashmir.
He said that Pakistan had helped the Western bloc in the war on terror. He added that he would not have made Pakistan a party to the war had been in government. Prime Minister's tirade against the European Union ambassadors and the EU envoys letter ostensibly do not augur well for the future wellbeing of relations between the two old and trusted partners.
In the first place, the EU envoys should have avoided the letter keeping in view the fact that black and white communication has more dangerous effects than the verbal one. The European Union ambassadors would have met with the Foreign Minister and conveyed to him their apprehensions verbally. Or, they would have sought a meeting with the Prime Minister in order to share with him the feelings of the European community.
The Ministry of Foreign Affairs Spokesman during his weekly press briefing last Thursday categorically rejected the EU envoys contention saying their letter was absolutely unnecessary. The Spokesman particularly mentioned Danish Ambassador to Pakistan Lise Rosenholm, who according to him, acted in an 'irresponsible' manner by writing a Tweet in which she had asked Pakistan to condemn the Russian invasion.
Realistically speaking, MOFA statement about the so-called letter was enough since the message was conveyed and there was a sort of realization among the diplomatic community that a course other than the letter would have been a better option. While the friction was about to die down, then came the statement of the prime minister. Many analysts believe the statement could have been avoided because it only added fuel to the fire. A physical meeting between the prime minister and the EU ambassadors would have been a plausible move.
On the Ukraine issue for sure Pakistan is taking too long to come up with a clear stand. Just yesterday the prime minister said that they do not favour war therefore do not support either Russia or Ukraine. The MOFA needs to take a clear stand in this regard before it gets too late. A hotchpotch approach would not serve anybody's purpose.