PM urged to converge PIA's existing 777-300ERs into new 787 Dream liner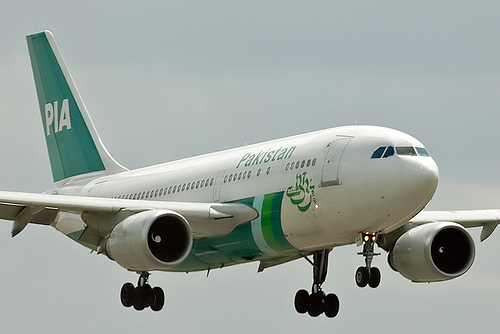 ISLAMABAD, AUGUST 17 (DNA): Vice Chairman, President and CEO of Boeing's Commercial Airplanes Ray Conner has written letter to Prime Minister Muhammad Nawaz Sharif and shown interest in the conversion of PIA's existing 777-300ERs into the new 787 Dreamliner- an airplane with the right size, unique capabilities, and unmatched passenger experience.
Driven by the recent race for Pakistan's aviation market particularly after the launch of the Premier Service on its Independence Day, Boeing has shown keen interest in transforming PIA's operations and help to restore its profitability.
Boeing has had a long relationship with Pakistan International Airlines dating back to the 1960s that continues today with the Boeing 777. The President expressed that Boeing sees a viable opportunity to convert the PIA's existing 777-300 ERs into the new 787 Dreamliner to fulfill the vision of the Prime Minister for a PIA-branded Premium Service into Europe and the Heart of Asia.
The President urged the Prime Minister to work with Boeing to complete the substitution process enabling PIA to operate the most technologically advanced aircraft in the world so that people of Pakistan will proud to fly with once again.
Boeing is vested in the success of Pakistan International Airlines and assures its fullest support in this regard, the President reiterated.
The Prime Minister has directed the concerned quarters to consider the proposal with in the legal framework invogue and come out with the workables soon. The steps taken by the government for uplifting the National Flag Carrier have started yielding benefits as well as immense opportunities for reviving the glory of PIA that used to be the best airlines in the World, said the Prime Minister.
The offer from the leading companies like Boeing, that has a historic track record is a testimony of our endeavours in making PIA the best Airlines in the world, the Prime minister observed. =DNA
=========