PM Imran thanks EU call for peaceful resolution of Kashmir conflict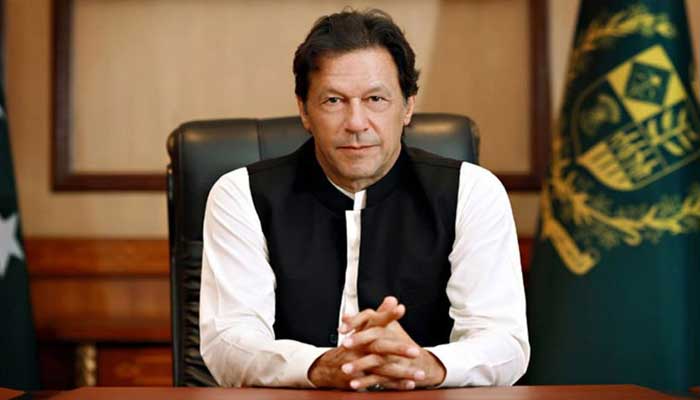 ISLAMABAD, SEPT 12 (DNA) – Prime Minister Imran Khan has thanked EU call for peaceful resolution of Kashmir conflict.
In a tweet message on Thursday, "I commend the 58 countries that joined Pakistan in Human Rights Council on 10 Sept reinforcing demands of int community for India to stop use of force, lift siege, remove other restrictions, respect & protect Kashmiris' rights & resolve Kashmir dispute through UNSC resolutions."
"I welcome the EU's call in the Human Rights Council for a peaceful solution of the Kashmir dispute in line with UNSC resolutions, int law and bilateral agreements".
On Wednesday, Foreign Minister Shah Mahmood Qureshi said that Pakistan had achieved a  biggest success at the United Nations Human Rights Council (UNHRC) as   over 50 countries supported Pakistan's stance on Indian occupied Kashmir.
A Joint Statement delivered at the UN Human Rights Council in Geneva by Pakistan on behalf of over 50 countries from across various regions says it shares the concern expressed by the High Commissioner for Human Rights Michelle Bachelet regarding the impact of recent actions of  the Narendra Modi government on the human rights of people of occupied Kashmir
The statement added that the UN Secretary-General Antonio Guterres, the Office of the High Commissioner for Human Rights (OHCHR) , UN Special Procedures in their joint press release of 22 August 2019, civil society organizations and international media have repeatedly expressed serious concerns about the unprecedented restrictions and on the continuous curfew imposed since August 5, curbing of fundamental freedoms, communications blackout and reports of wide spread torture, extrajudicial killings, arbitrary arrests, molestation of women, and enforced disappearances.
It quoted UN Secretary-General António Guterres' statement on 8th of last month that said the position of the United Nations on this region is governed by the Charter of the United Nations and applicable Security Council resolutions.
This position of the UN Secretary-General has also been corroborated by OHCHR's Kashmir Reports. Prime Minister Imran Khan also announced that he would hold a rally in Muzzafarabad later this week to send the world a message regarding the military curfew imposed in Indian-occupied Kashmir.
In a message posted on the social networking platform Twitter, the prime minister said that the rally would aim to show the world that the people of Pakistan stand in solidarity with people of occupied Kashmir.
"I am going to do a big jalsa in Muzzafarabad on Friday 13 Sept, to send a message to the world about the continuing siege of IOJK by Indian Occupation forces; & to show the Kashmiris that Pakistan stands resolutely with them," the premier tweeted. = DNA
============================