PM Imran says has 'full faith' in PML-Q, attempts to woo Chaudhry Shujaat reflect opposition's fear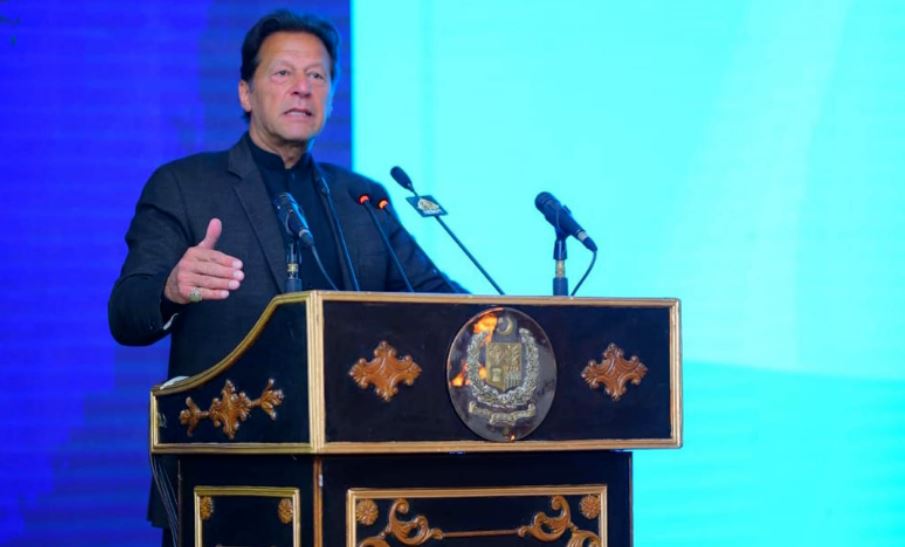 ISLAMABAD: Prime Minister Imran Khan on Monday said that he has "full faith" in his government's key ally PML-Q as he termed the opposition alliance's recent attempts to woo veteran politician Chaudhry Shujaat Hussain a sign of their fears.
The prime minister's comments came a day after PML-N President Shehbaz Sharif approached the PML-Q leader for the first time in 14 years to explain that the nine-party opposition alliance Pakistan Democratic Movement — with the PML-N and Jamiat Ulema-i-Islam-Fazl leading from the front — had made a "firm decision" to move a no-trust motion against the government in the coming days.
Shehbaz believed that political temperature was heating up and the opposition parties were now on the path to find favour with the government-allied parties, which too were not comfortable with the performance of the sitting government in terms of poor governance and unbridled inflation that had already pushed masses against the wall.
PDM chief and JUI-F president Maulana Fazlur Rehman had also reached out to the PML-Q on Saturday.
Reacting to the development while addressing the International Symposium on Pakistan's Hydropower Development in Global Perspective today, PM Imran appeared unfazed by the opposition's activities.
"[PML-Q leader and Federal Minister for Water Resources] Moonis Elahi said we shouldn't worry about the meetings," the premier said, adding that PTI workers had become "battle-hardened" because of the difficulties they had gone through in the last 25 years.
It is pertinent to mention here that Elahi was also in attendance and also spoke before the prime minister did.
"Those who are worried have now thought of Chaudhry sahib's health. I believe he is a politician who has skills that perhaps no one else does but to suddenly remember his health … these are the people who are worried.
"We have full faith in you (Elahi) and your family," he added.
Earlier, Elahi also addressed the symposium and said the political environment was a "bit strange these days [but] there is nothing [substantial] in it. A spectacle is going on, whatever talks are being held … we are political people. It is our job to meet people," he said while addressing the premier directly.
"The important thing to understand is that political people form relationships and then see them through like we have formed a relationship with you and will see it through. So, it is my request that you tell the PTI in a firm way, 'aap ne ghabrana nahi hai' (you should not worry)."
He added that the ministry would present a proposal on the Kalabagh Dam to the cabinet because it had become "essential" due to silting.