PM for encouraging minorities to participate in competitive examinations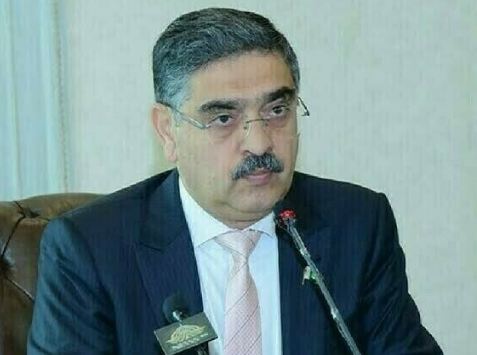 ISLAMABAD, NOV 03 (DNA) — Caretaker Prime Minister Anwaarul Haq Kakar on Friday ordered the formulation of a comprehensive policy for the appointment of competent civil servants in remote areas of the country, including Balochistan.
He also ordered the restoration of the rotation policy for civil servants in line with its original spirit, and called for ensuring its strict implementation The PM was chairing a meeting held to review the progress on filling up the vacant seats reserved for marginalised areas in civil bureaucracy through special examinations as well as the restoration of the rotation policy.
Kakar directed to regularly hold competitive examinations to fill the vacant seats in civil bureaucracy reserved for the minorities and people from marginalised areas. He stressed persistent awareness campaigns to encourage the minorities to participate in the competitive examination for government jobs.
The PM said the country's constitution provided equal rights and opportunities to the minorities and people belonging to underprivileged areas. He said the government was fully committed to ensuring equal opportunities for progress to every citizen.
The meeting was briefed about the recently held special examination of the Central Superior Services (CSS). It was informed that of the 15,000 candidates that had taken the examination, 3,500 belonged to Balochistan.
The examination has over 60 seats reserved in quota for Balochistan. The meeting was attended by PM's Adviser Ahad Cheema, the PM's secretary, the Establishment secretary and the Federal Public Service Commission (FPSC) secretary. — DNA