PM Abbasi, Nepalese PM agree to boost bilateral trade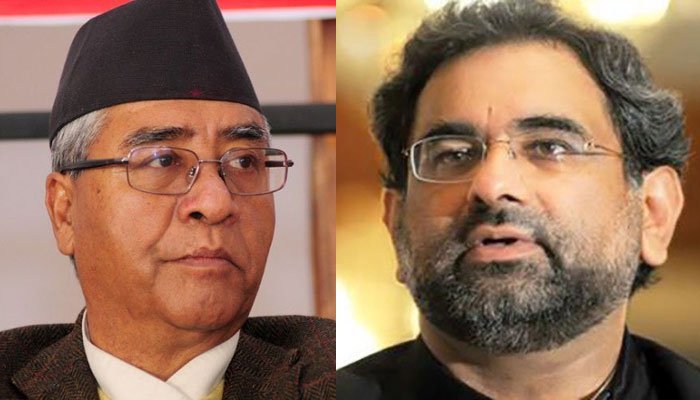 NEW YORK, SEPT 21 (DNA) – Prime Minister Shahid Khaqan Abbasi met Prime Minister of Nepal Sher Bahadur Deuba on the sidelines of 72nd UN General Assembly Session in New York on Thursday, where the two figures agreed to expand bilateral trade and tourism.
PM Abbasi, during the meeting, referred to the cordial and friendly relations that have existed between the two countries over time. The Nepalese prime minister warmly reciprocated the sentiments.
The premier extended an invitation to PM Deuba to visit Pakistan, at his convenience, which the latter reciprocated with an invitation to PM Abbasi.
Expressing solidarity with the government and people of Nepal affected by the recent flooding and landslides, Abbasi said that Pakistan is providing financial assistance to Nepal to address the impact of the natural disaster.
The Nepalese prime minister underscored their commitment to make SAARC a constructive forum for the region and to support Pakistan for the holding of the next SAARC Summit in Islamabad.
The Pakistan premier thanked PM Deuba for his support and reiterated Pakistan's commitment to making SAARC a successful forum for the benefit of the people of the region.
Both the leaders reaffirmed their commitment to further expand bilateral cooperation especially in the fields of trade and tourism.