Plea to bar PML-N from participating in elections dismissed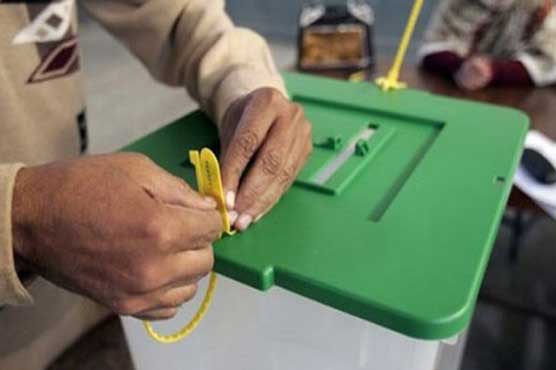 LAHORE, AUG 10 (DNA) – Lahore High Court (LHC) on Thursday dismissed a petition seeking ban on Pakistan Muslim League-Nawaz (PML-N) from participating in elections after declaring it inadmissible.
Chief Justice of LHC Mansoor Ali said the court cannot impose ban on the whole party due to disqualification of one person. He said political party doesn't mean that it only has one man.
On July 29, the five-judge larger bench of the Supreme Court headed by Justice Asif Saeed Khosa and comprising Justice Ejaz Afzal Khan, Justice Gulzar Ahmed, Justice Sheikh Azmat Saeed and Justice Ijaz-ul-Ahsan after a week-long hearings unanimously ousted Nawaz Sharif.
"It is hereby declared that having failed to disclose his un-withdrawn receivables constituting assets from Capital FZE Jebel Ali, UAE in his nomination papers filed for the General Elections held in 2013 in terms of Section 12(2) (f) of the Representation of the People Act, 1976 (ROPA), and having furnished a false declaration under solemn affirmation respondent No. 1 Mian Muhammad Nawaz Sharif is not honest in terms of Section 99(f) of ROPA and Article 62(1)(f) of the Constitution of the Islamic Republic of Pakistan, 1973 and therefore he is disqualified to be a Member of the Majlis-e-Shoora (Parliament)."