People's JIT to announce verdict on Sep 17: Maryam Nawaz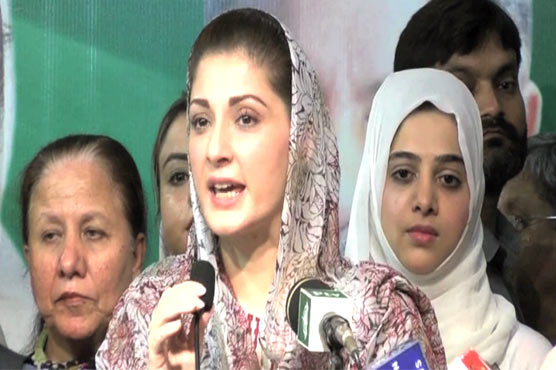 LAHORE, AUG 31 (DNA) – Former Prime Minister Nawaz Sharif's daughter Maryam Nawaz addressed PML-N women workers' convention in Lahore and urged them to prove Nawaz's disqualification wrong by using their vote.
While addressing women workers in the lead up to the much hyped NA-120 by-polls, Maryam said that I was also accused in Panama case and Dawn leaks. "I was accused because I stood by my father but I remained resolute and faced all the conspiracies," she said. She asserted that load shedding was an issue in 2013 but today electricity is in abundance.
She questioned that why was Pakistan's progress halted by disqualifying its prime minister. "Rigging allegations, Panama leaks and PTI sit-ins couldn't disqualify Nawaz so they used Iqama to oust him," she said. She said that spirits of workers are high after disqualification of the former prime minister.
She further argued that former President Pervez Musharraf shredded the constitution to pieces but he was not punished. "On September 17 people's JIT will announce their decision," she said. She said people will decide whether the Prime Minister should have been disqualified or not.
Maryam maintained that Nawaz Sharif proved that democracy can deliver in Pakistan. "Thanks to disqualification, Nawaz Sharif can be seen everywhere today," she said. She urged voters to announce that politics of pawns will not continue in Pakistan.