PDM announces to hold nationwide protest rallies against inflation on Friday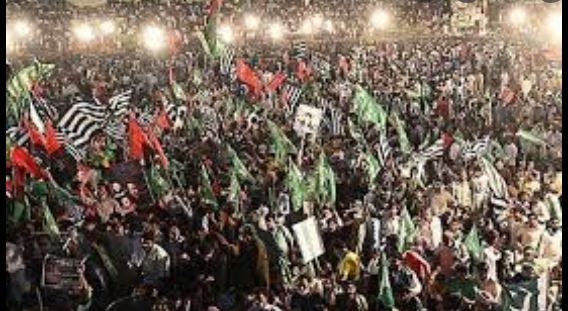 ISLAMABAD, OCT 21 (DNA) – Pakistan Democratic Movement (PDM) has announced to hold protest rallies nationwide against rising inflation on Friday.
According to the details, PDM will lead rallies against rising inflation in the country. Meanwhile, Pakistan Muslim League – Nawaz (PML-N) held the first power show on October 20.
As per the shared details, the demonstrations will be held in various cities across the country including Lahore, Peshawar, Sargodha, Khushaab, Mianwali, Bhakhar, Jhang, Joharabad and other cities of the Punjab province.
PML-N spokesperson Maryam Aurangzeb announced that PDM will hold the rallies in different cities around country while in Mianwali and Bhakhar demonstrations will be held on October 24.
On the other hand, Pakistan Democratic Movement (PDM) has decided to organize the opposition alliance on the provincial level by announcing to constitute its committees in provinces.
A spokesperson of the PDM has released a statement with regard to the decisions taken in a session of the steering committee of the opposition alliance.
Hafiz Hamdullah has stated that committees will be constituted for Punjab, Balochistan, Sindh, Islamabad and Khyber Pakhtunkhwa, these committees will form committees on the district level in each province.
Provincial committees of the alliance will determine spots for protest demonstrations by the alliance with mutual consultation, spokesperson said. "A duration of two weeks has been fixed for demonstrations, however, this time span could be further extended," Hafiz Hamdullah said.
The Pakistan Democratic Movement (PDM) leadership as well as parliamentarians will attend these protests in maximum numbers, he further said. The next session of the steering committee will be convened soon, he added. = DNA
=======================