PBF Sindh Chapter vows to see resolve to uplift provincial economy in coming budget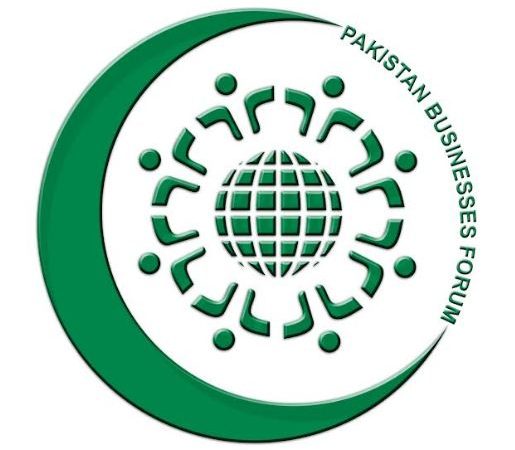 PBF Sindh Chapter vows to see resolve to uplift provincial economy in coming budget 
KARACHI, MAY 29: The Sindh Chapter of the Pakistan Business Forum (PBF) has provided the Sindh Government budget proposal for the 2023–2024 fiscal year before the Chief Minister. The provincial executive committee, led by Chairman Mir Murad Ali Talpur, has concluded on the proposals. Secretary General Sindh Mustafa Abdullah Baloch and other forum individuals Nasir Rind Baloch, Tariq Mahmood Khattak, Beena Amin, Syed Athar Ali Shah and Waja Faiz Muhammad joined in.
PBF Sindh Chairman stated we expect that in the fourth coming budget with a resolve on the part of the ruling party to unlock the development potential of the province by extending the industrial base to smaller towns for employment generation and better harnessing the resource base, curbing market distortions for competition that promotes innovation and efficiency or expanding the tax base to net agriculture income; including reforming the government framework to check resource slippages, improving the system of economic data collection for better insight into the provincial economy to identify triggers and barriers to development.
However in the budget proposals Sindh Government might suggest to FBR that the new tax (7E) be reviewed or rolled back because it has a direct impact on real estate business transactions.
However, no new tax will be approved or implemented in the budget due to the significance of the real estate industry, which is referred to as the "Mother of all Industries." Because the Sindh Real Estate Industry (RERA) Real Estate Regulatory Authority needs to be established and made operational in order to turn the real estate business into a channelized and government-routed source of business, In this regard, the All Karachi Realtors Association (AKRA) will be of assistance to the government in addressing the concerns and recommendations of businesspeople for regulations and legislation. Likewise changes required all over at the Enlistment center Workplaces in Sindh and Particularly in Karachi to make Registrar Office a cutting edge one window arrangement supplier office to the guests. Right now recorder workplaces assume a critical part in paying off and upsetting plot values expressed by Athar Ali Shah PBF President East Karachi.
Secretary General Sindh, Abdullah Baloch said Sindh is home to the Thar desert, the ruins of the ancient Indus Valley Civilization, Mohenjo-daro, and the Shah Jahan Mosque, among other cultural and historical attractions. After the monsoon season, when its drought-stricken soil transforms into green meadows, Thar, the world's ninth largest desert and the only fertilized desert, attracts thousands of tourists and explorers. A place that is known for peacocks, camels, music, old engineering, posts, regular cascades, and coal mineshafts, the Thar Desert brings a ton to the table to the world as the following famous travel objective. The development of infrastructure, guaranteeing long-term water supplies, and offering incentives to tour operators and investors are all ways the government of Sindh can encourage tourism.
Also, put money into agriculture: The economy of Sindh is based on agriculture, yet last year allocation of Rs 16.6 billion was not sufficient for this important sector. The government should focus on increasing exports and boosting productivity with proper SOP's. This could be done by investing in irrigation, research and development, and marketing.
On the other hand, the government can make the environment more favorable to business by making procedures easier to follow, cutting down on paperwork, and giving incentives to foreign investors. This would create employment opportunities and assist in attracting foreign investment to the province.
PBF official further said little and medium-sized ventures (SMEs): Financial assistance, training programs, and market access are all ways in which the government can assist small and medium-sized businesses (SMEs) in the services, manufacturing, and agriculture sectors. This would contribute to job creation and economic expansion. As of now there are a million SMEs in Sindh and their commitment to the Gross domestic product is 30%. In order for small and medium-sized businesses (SMEs) to compete on a global scale, the government must therefore develop the IT sector. The information technology (IT) industry is one of the world's fastest-growing industries, and the government of Sindh can help it grow by investing in infrastructure and providing incentives to IT startups and businesses. The economy would benefit from this and there would be opportunities for employment.
Increment interest in medical services: The public authority can build its interest in the wellbeing area by assigning more assets towards medical care foundation, creating public-private organizations with medical care suppliers to extend admittance to medical care benefits and produce income and furthermore by advancing health care coverage by offering endowments and expense motivating forces to residents who buy health care coverage plans.
Make medical tourism a priority: Due to the high quality of affordable healthcare services offered, Pakistan is becoming an increasingly popular destination for medical tourism. The public authority can advance clinical the travel industry by giving motivations to clinical offices and medical care suppliers and promoting the country's medical services benefits abroad.
Make use of digital health: Utilizing technology, the government can increase revenue and enhance the provision of healthcare services. Telemedicine services, mobile healthcare clinics, health information systems, and digital health applications are all examples of this.
Further developing transportation: One of the greatest hindrances to getting to medical services, schooling and open doors in inside Sindh is the absence of transportation foundation. Better transportation networks, bridges, and roads can be built with government funding; intercity as well as intra city transport offices, to make it simpler for individuals of inside Sindh to approach every one of the essential necessities of life which will naturally produce income.
Encourage government-run educational establishments: Further developing Govt School System will require a far reaching approach; the public authority can put resources into building new Govt Schools, Universities and Foundations that ought to be outfitted with current showing helps and set up with prepared and qualified experts. Public awareness campaigns can assist in educating the public about the significance and advantages of government schools, which, in comparison to private schools, charge little to no tuition and provide free educational facilities, uniforms, and scholarships to eligible students. Not only will an increase in admissions to government schools result in increased revenue, but it will also encourage international students to study in Pakistan.
Beena Amin, president of the PBF in South District Karachi, stated that Pakistan's furniture industry contributes significantly to the economy of the nation. It includes producing, manufacturing, and exporting furniture items for domestic and international markets, among other things.
Lack of skilled labor, limited access to cutting-edge technology, inadequate infrastructure, low productivity, import competition, issues with quality control, and limited branding and marketing efforts all pose challenges to Pakistan's furniture industry.
There ought to be Sindh government backing and concessions in Support in Global presentations as we have high extension and can create high incomes/unfamiliar trade through this. Our industry has incredible gifted specialists, skilled workers. At present there id no help for exporters. With the relaxation of tax policies—such as customs duties, sales taxes, and other taxes—furniture manufacturers' production costs and profitability may be affected.
Admittance to funding and motivating forces: Government strategies assume a significant part in working with admittance to supporting and giving impetuses to enterprises. Restricted accessibility of advances or absence of designated impetuses explicitly for the furniture business can ruin the development and venture capability of producers.
Expertise improvement and professional preparation: Sindh Government strategies that help expertise improvement and professional preparation projects can emphatically affect the furniture business. However, a lack of government support or initiatives in this area may result in a shortage of skilled workers, which has an impact on the industry's productivity and expansion.
PBF officials also demanded that it would have been much better if Sindh Government planned their expenditure on the basis of realistic revenue estimates before announcing budget.