Pakistan's Changing Foreign Policy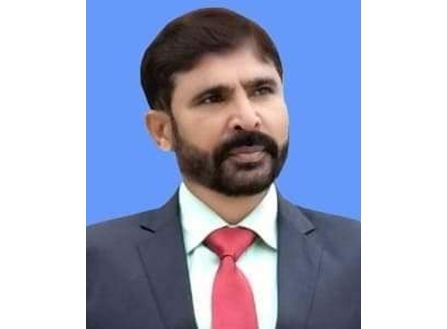 Dr. Muhammad AkramZaheer
No country can live independently in the age of globalization.Therefore, every country wants to establish its multi-dimensional relations with other countries for its survival and security, which not only makes it possible to achieve its national interests but also ensures its survival.
Foreign policy co-ordinates strategies determined and then systematically implemented to manage relations with other countries and nations. Foreign policy also seeks to deal with other countries and nations to achieve political, economic, and military goals, and to maintain and maintain relationships with non-state actors in the national interest. However, it can be said that foreign policy is a set of strategies and actions to deal with non-state actors to maintain strong relations with other states and nations and to protect and promote state and national interest.
Pakistan's foreign policy is guided by the vision and principles of Quaid-e-Azam Muhammad Ali Jinnah.According to him, "Our foreign policy is the desire of friendship with all the nations of the world. We do not like aggression against any country or nation. We believe in the principle of honesty and fair play in national and international affairs andWe are ready to cooperate fully with all the nations of the world in the promotion of peace and prosperity.
There will be no backing down. Pakistan's foreign policy is designed to achieve the country's national and international goals: restoration of territorial integrity, political freedom, accelerating social and economic development, its place in the world as a strong nation.To build and maintain cordial and friendly relations with all countries and to protect its independence and sovereignty are the main objectives of Pakistan's foreign policy. Pakistan came into existence due to the tireless struggle and unprecedented sacrifices of millions of Muslims.Therefore, protecting our independence like other nations and not allowing any country to challenge our independence and sovereignty is the main and integral element of Pakistan's foreign policy.And this factor is also the cornerstone of Pakistan's foreign policy.Pakistan does not interfere in the affairs of other countries and always tries to establish cordial relations with its neighboring countries and other countries of the world.
Pakistan has always expressed its concerns about India and Israel-administered Kashmir and Palestinian territories, Afghanistan and the critical situation in the Middle East.Pakistan has always offered its shoulders for the protection of the rights of the Muslim world and also raised its voice for the solution of their problems.Pakistan has always followed the principle of national sovereignty, non-use of force against any state and non-interference in the affairs of other states.Pakistan has always fully adhered to the UN Charter and supports all the steps taken by the UN to implement it. Pakistan has always been on the front line for the eradication of apartheid and colonialism.He has also been supporting the Kashmiri people for their right to self-determination.
Although Pakistan is a nuclear power, its intention is to maintain the balance of power in South Asia.Pakistan has always fulfilled its international nuclear non-proliferation commitments and has supported collective efforts for peace and security through non-use of weapons.Non-proliferation is considered a prerequisite for sustainable peace and stability at the global level.This is the reason why non-proliferation is also included in the principles of Pakistan's foreign policy.Pakistan is also a member of United Nations, OIC, ECO, SCO, SAARC and ASEAN.Being a member of these international organizations, Pakistan continues to strive for regional and global peace and also strives to unite Muslim countries to promote mutual cooperation in political and economic activities.In the past, satisfaction and dissatisfaction have always existed in Pakistan's policies, but today Pakistan is moving towards a better direction in world affairs. Pakistan has always followed the policy of non-alignment and has been reluctant to become the ally of any major power, but unfortunately during the Cold War, Pakistan had to side with America.
During the Afghanistan-Soviet war, Pakistan was a front-line ally of America and it also played an important role in dismembering the Soviet Union.Pakistan, the alliance of US and NATO forces was formed to ensure its security as the Soviet Union was increasing threats to the security of the Pak-Afghan border.After the end of the Cold War, Pakistan once again helped Washington to establish peace in Afghanistan and fight against terrorism.
Today, as the US forces are withdrawing from Afghanistan, Pakistan is again refraining from adhering to its core principle of non-alignment policy and becoming part of any military bloc and major conflict.
Therefore, Islamabad is making great efforts to help the withdrawal of American forces from Afghanistan and to establish lasting peace in Afghanistan. At the end of the cold war, the bipolar system was also eliminated from the world and the sun of the unipolar system rose in the world.The US and its allies have been more inclined to act independently since the end of bipolarity.And now the multilateral system has also emerged in the world.Now Pakistan is considered as a power in the regional and international system which worked with the western countries to transform the international bipolar system into a unipolar world.After fighting several wars one after the other, the United States faced an economic crisis and was forced to withdraw from Afghanistan.And Pakistan is fully supporting America to withdraw from Afghanistan.
Therefore, the world and the United States recognize the role of Pakistan.With the United States withdrawing from international engagements, a new vacuum is being created for regional rivals to be filled again by regional powers such as China, Russia or Pakistan. Now Pakistan is also struggling to get out of the influence of America and seems to be inclined to form a new regional block along with China and Russia.In the coming days, important changes are coming in the region and the roles of world politics are also changing, which will make the coming decade very important for the world.Countries around the world are making new alignments, so the foreign policy is being revisited in Pakistan as well.After many decades, diplomatic and economic relations between Pakistan and Russia are increasing.Experts agree that in recent years, the ice is seen melting on both sides and now the relationship between Pakistan and Russia is feeling softer and warmer.
The recent contacts between Pakistan and Russia show that both countries want to be closer to each other.Moreover, there is a possibility of Russia joining the CPEC after China's consent.A major challenge in Pakistan-Iran relations is sectarianism.Iran's Shia revolution laid the foundation for sectarianism in Pakistan.Pakistan's proximity to Gulf Arab states such as Saudi Arabia and the United Arab Emirates has fueled sectarianism and Iran-Pakistan relations have been strained.Now, Pakistan and Iran also have the same position on many issues and are willing to do mutual trade, even Iran has also expressed its participation in CPEC.India's move of August 5 has also opened the eyes of South Asian countries and SAARC countries are also not happy with India anymore.China is currently in an aggressive mode and is offering an economic development package to Iran, Bangladesh, Nepal and Bhutan and also offering to join the CPEC.
CPEC is a game changer for Pakistan and China and is a thought of development.This is the reason why the world now wants closeness to Pakistan, while on the other hand India and America have expansionist ambitions and arrogance.In recent days, the talks between the Prime Ministers of Pakistan and Bangladesh are also a positive development. After expressing India's displeasure on Pakistan-Bangladesh relations, Bangladesh made it clear to Delhi that it is independent in its foreign policy.And now Bangladesh and Pakistan trade has also started.Moreover, Prime Minister HaseenaWajid may plan to visit Pakistan.
In the coming days, as the world scenario becomes clearer, there will be a clear shift in Pakistan's foreign policy as Pakistan is also trying to get rid of American influence. China and America are opposite each other in many issues and interests. Pakistan's relations with China are very good, which is an emerging economy of the present time. Moreover, due to the strategic cooperation and CPEC between Pakistan and China, the interdependence has increased manifold, which is mainly due to the strategic position of Pakistan in the region.And this cooperation will increase in the coming years.Pakistan and China are going to play an important role in the politics and economy of the region.