Pakistan registers protest over LoC unprovoked fire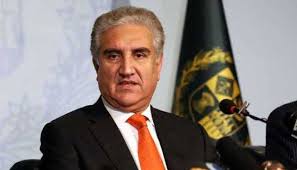 ISLAMABAD, Sept 30 (DNA): Pakistan has summoned Indian Deputy High
Commissioner Gaurav Ahluwalia to protest against firing along the Line
of Control (LoC), the de facto border between both countries in disputed
Kashmir zone, that left two civilian killed and three others injured,
Foreign office said in a statement on Monday.
According to the statement, the Director General (SA & SAARC), Dr.
Mohammad Faisal, summoned the Indian Deputy High Commissioner Mr. Gaurav
Ahluwalia again and condemned the unprovoked ceasefire violations by the
Indian occupation forces along the Line of Control (LoC) on September
28-29.
Due to indiscriminate and unprovoked firing by Indian Army in Nikial and
Rakhchikri Sectors at Line of Control (LoC), an old lady Salamat Bibi
aged 62 years and a young boy aged 13 years Zishan Ayub embraced
martyrdom.
Additionally, one lady in Nikial Sector and two civilians, including a
lady in Rakhchikri Sector sustained serious injuries.
The Indian occupation forces along the LoC and Working boundary have
continuously been targeting civilian populated areas with artillery
fire, heavy-caliber mortars, and automatic weapons, which still
continues.