Pakistan, Portugal should join hands for rapid development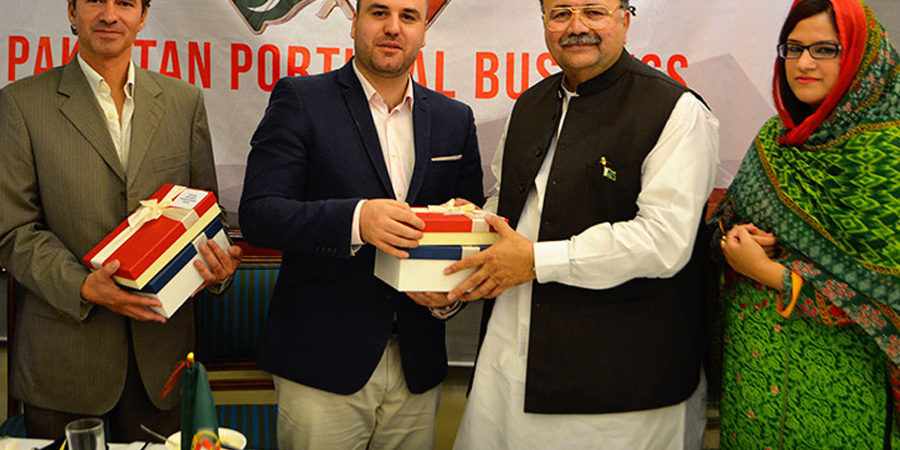 ISLAMABAD, OCT 19 (DNA) -Chairman of the Pakistan Portugal Business Forum (PPBF) William Monteiro has said that Pakistan and Portugal enjoy good relation but volume of bilateral trade is disappointing which must be increased through joint efforts.
He said that western media is painting wrong picture of situation in Pakistan while the fact remains that it is in process of becoming a regional economic powerhouse. Mr. William Monteiro is on a visit to Pakistan.
Monteiro said that both countries can cooperate in making cars, shipbuilding, agriculture, tourism, machinery, mobile applications, marble and different sectors of agriculture.
He said that Portugal was a developing country but inclusion in the EU turned its economy around and Pakistan will also see rapid development after completion of CPEC which is a fate changing project.
Pakistan can access a market of 300 million people living in Portugal and its former colonies for which every cooperation would be extended, he said.
At the occasion, Senator Sitara Ayaz and Haji Naseemur Rehman said that Pakistan is keen on strong bilateral relations with Portugal. Pakistani government and business community will try best to bring both countries closer through trade, they said.
Nasiumur Rehman said that both countries needed to have a regular exchange of business delegations. Portugal can reach the markets of Iran, Afghanistan, central Asia, Middle East and Gulf through Pakistan which will give boost to its economy.
The UBG leader said Portuguese expertise in energy generation through renewable resources could help Pakistan in its energy crisis. He underlined the need for bilateral cooperation to explore untapped opportunities and expand the scope of relations.=DNA
=================