Pakistan looks forward to red ball, hard Melboure Cricket Ground pitch: Flower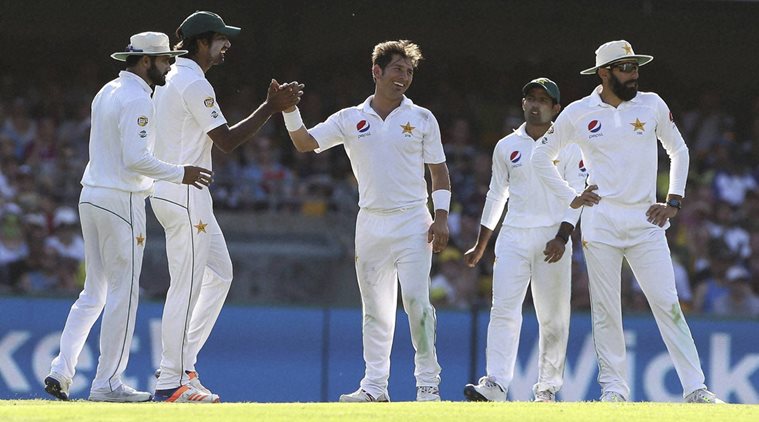 Pakistan batting coach Grant Flower says his side is looking forward to a return of the red ball and a hard Melbourne Cricket Ground (MCG) pitch for the second test against Australia beginning Monday.
The visitors lost the day-night first test at the Gabba by 39 runs, having made a bold bid at a come-from-behind victory.
Former Zimbabwe star Flower believes the Melbourne conditions will give his side a better chance of taking early wickets and exposing Australia's middle-order with reverse swing.
"(The pitch) looks good. It looks hard. It's going to have good carry," he said this week.
"It's going to be hard work for the bowlers, but if we can get into them early and if the ball starts reversing then I'm sure we've got a good chance of making some things happen."
Flower also expects the MCG pitch to benefit legspinner Yasir Shah, who was criticised by commentator and former legspin great Shane Warne for bowling too defensively in Brisbane.
"Hopefully towards the end of the match, Yasir can come into it a bit more," Flower said.
"I'm sure if the ball is turning a bit more, there will be more attacking lines bowled," the coach said.
Australian batsman Usman Khawaja doubts that Pakistan has the momentum after its fourth-inning performance in Brisbane, nearly chasing down 490 runs.
"I don't think that matters it's a different ground, different conditions, and you can't really measure momentum, can you? I'm not sure if it exists," Khawaja said.
"There are always things we can do better, no matter what game, but … we still won," he added
Security has been increased at the MCG, where a crowd of 60,000 is expected on Monday, following the arrest of seven people over a terror-related plot in the city.
Those charged Friday were allegedly planning to attack Melbourne's Flinders Street train station, nearby Federation Square and St. Paul's Cathedral on Christmas Day.
Chief police commissioner Graham Ashton said while they are confident the terror plot had been contained, extra police will be deployed at major events.
"We know there's lot of events on over the next several days right across our state, including the Boxing Day test, Christmas carols, other events that are on," he said.
"There is no intelligence to suggest there is any threat whatsoever in relation to any of those events. However we're just making sure we're taking those extra precautions," Ashton added.=DNA
===============