Pakistan is safest country for International sports, Ali Muhammad Khan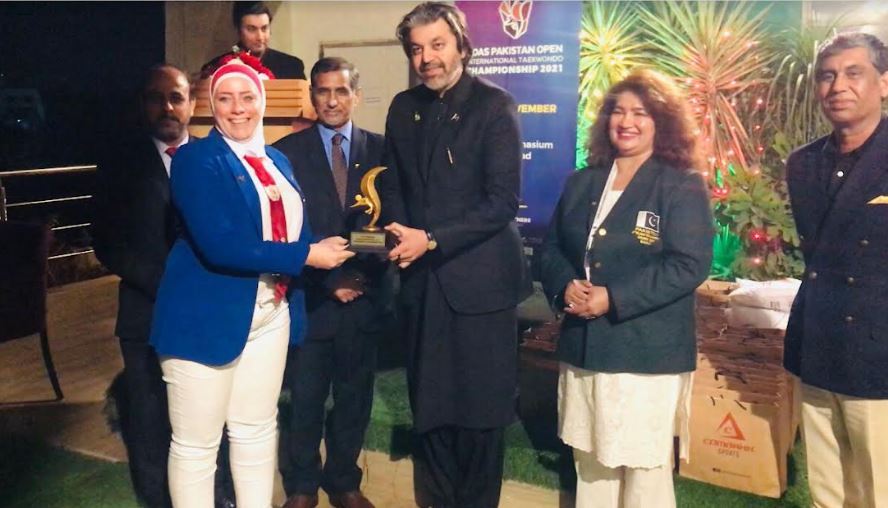 AFZAL JAVED 
ISLAMABAD, Nov 11: Minister of State for Parliamentary Affairs Ali Muhammad Khan has said that Pakistan is the safest country for international sports and the participation of 15 countries in the International Taekwondo Championship is a clear message to the world. 
He expressed these views while addressing a reception held in honor of foreign delegates and officials from15 countries participating in the Chief of Army Staff (COAS) Pakistan Open International Taekwondo Championship here at local hotel. 
The event was also attended by Secretary General Pakistan Olympic Association (POA) Khalid Mahmood, President Pakistan Taekwondo Federation (PTF) Colonel R Wasim Ahmed, PTF Women Wing President Saba Shamim, Secretary General Murtaza Bangash and other dignitaries.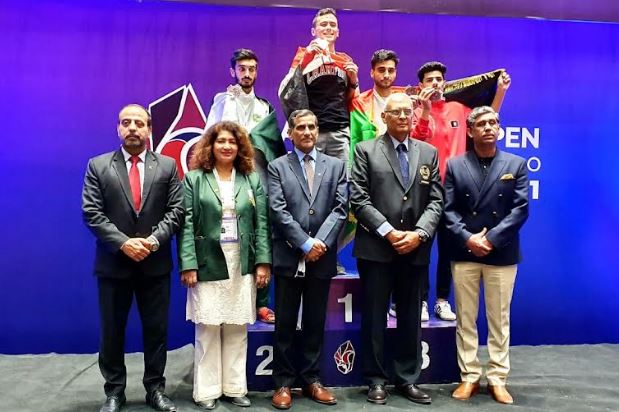 Addressing to the foreign deletaes, Minister of State Ali Muhammad Khan apprecites the efforts taken by Pakistan Taekwando Federation for hosting such a sucessful international taekwondo Championship and tell the clear message to the world that Pakistan is the safest country for sports
"The Minister for Parliamentary Affairs also thanked the Pakistan Olympic Association and other stakeholders for their support for this championship", adding that the government will extend all possible support to the Taekwondo Federation.
He said that Pakistan is a country rich in natural beauty and holding such events in the northern areas so the soft image of the country will be highlighted.
Ali Mohammad Khan also congratulated Pakistani athlete Haroon Khan on winning a gold medal for Pakistan in the championship.
Speaking on the occasion, Pakistan Olympic Association Secretary General Khalid Mahmood said that Pakistan Taekwondo Federation has organized a wonderful event and hoped that foreign delegates would return from Pakistan with good memories.
He said that the Pakistan Olympic Association would continue to play its positive role with the cooperation of the government while the government, sports federations and Pakistan Olympic Council would work together to develop the sports in the country.
Minister of State Ali Muhammad Khan also distributed commemorative shields to foreign delegates and officials at the ceremony.
Meanwhile President of Pakistan Olympic Association Lt. Gen. (retd) Syed Arif also witnessed competitions of ongoing COAS Pakistan Open International Taekwondo Championship .
President of Pakistan Taekwondo Federation Lt. Col. Wasim Ahmed Janjua welcomed the President Pakistan Olympic Association Lt Gen. (retd) Syed Arif Hasan along with Secretary General POA Khalid Mahmood on arrival at Liaquat Gymnasium Islamabad and briefed them about the details of the championship.
On the occasion, Lt. Gen. (retd) Syed Arif Hassan lauded the efforts of Col. Waseem Janjua for organizing the successful event and encouraged the athletes who won medals in various categories in the championship.