Pakistan will face India in final of Asian Champions Trophy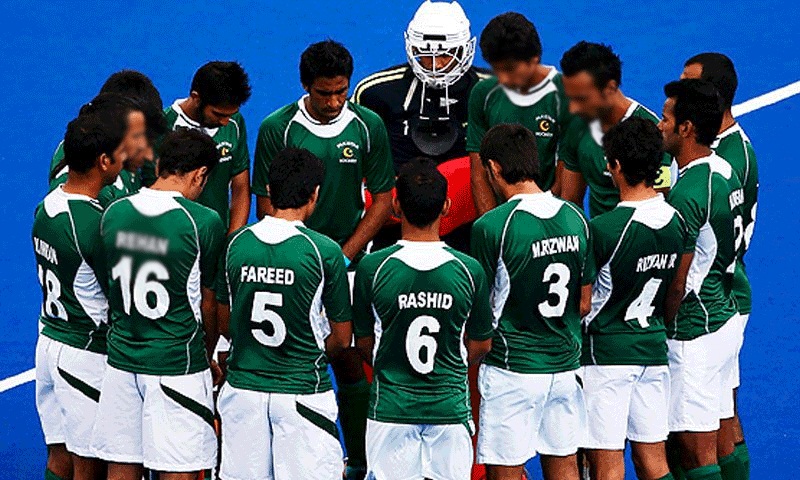 KARACHI: Pakistan on Saturday defeated Malysia and qualified for the final of Asian Champions Trophy, where the green shirts will face their traditional rivals India on Sunday for the championship title.
Pakistan defeated Malaysia on a penalty shootout after their semi final match was tied with the scoreline 1-1 at full time.
The green shirts on Sunday will face India who defeated South Korea to reach the final.
Pakistan lost their group matches against host Malaysia by 4-2 , India by 3-2 while winning against Korea by 1-0 , Japan by 4-3 and China by 4-0.
"The team was fully prepared to knock Malaysia out to prove that we are the better team. We have now got used to the rainy conditions and the turf as well, and our adaptation reflects in our recent performances," Junaid told media.
To cut down on errors, the players have been watching videos of their defeats. "We have been working on the errors pointed out by our coaches after every game," said defender Rashid Mehmood. "We are confident of not repeating them again in the semi-final."
Meanwhile, goalkeeper Imran Butt reminded critics that the team had been deprived of international hockey since April before entering Asian Champions Trophy and so it is unreasonable to expect them to fire on all cylinders.
"The players were out of the international circuit and hadn't faced any of these teams in the recent past so how can we put on a good show," Butt asked rhetorically.
Pakistan booked their place in the knockout stage by finishing third out of six teams in round-robin group, winning three out of their five matches of Asian Champions Trophy.
In addition to the aforementioned Malaysia defeat, the four-time former world champions also lost 3-2 to India, but secured victories over Japan, China and South Korea.