Pakistan, Germany agree to boost defence ties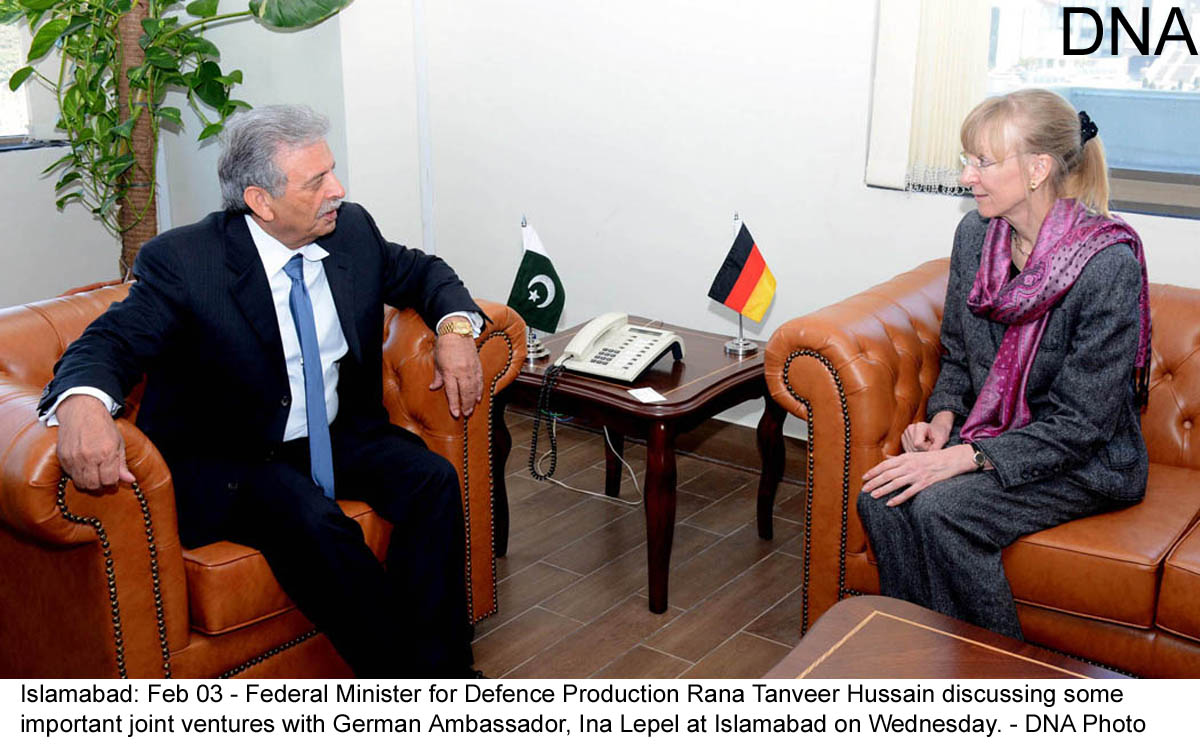 RAWALPINDI, 03 FEB, (DNA) – Pakistan and Germany have decided to enhance defence cooperation between the two countries.
This understanding was reached during a meeting between German Ambassador Ina Lepel and Minister of Defence Production Rana Tanveer Hussain in Islamabad.
They exchanged views on matters of mutual interest and enhancing cooperation in defence production.
According to Ms. Ina Lepel, Pakistan is a quite safe country and she is very much interested in travelling entire Pakistan.
"Pakistan is a safe place as contrary to reputation in international media. The degree of terrorism is greater in Pakistan than the rest of the world due to its geo strategic location. Pakistan is very much successful in combating the menace of terrorism", replied Rana Tanveer Hussain, Minister of Defence Production.
They further discussed areas of mutual interest between Pakistan and Germany. It was mentioned that defence ties are good between two countries. But these bonds needed to be strengthened more.
Rector Comsat was also present in the meeting. He invited German ambassador to Abbottabad in order to develop mutual venture on research on drugs and study on high mountains.
This is second tenure of Ms. Ina Lapel as ambassador in Pakistan. She served between 2006 and 2009 as Permanent Representative of the ambassador in Pakistan .And later on in July 2015 she again resumed charge of ambassador of Germany in Pakistan. =DNA