Pakistan confirms participation in Saudi-led anti-terror alliance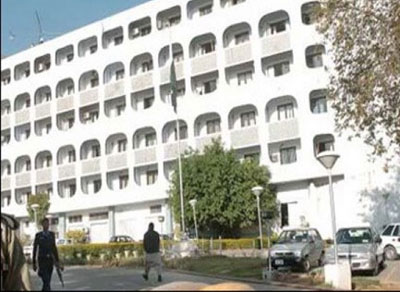 ISLAMABAD: After initial ambiguity, the Pakistan government confirmed on Wednesday its participation in a Saudi-led military alliance for 'fighting terrorism', but said the scope of its participation would be defined after Riyadh shared the details of the coalition it was assembling."Pakistan… is awaiting further details to decide the extent of its participation in different activities of the alliance," a statement issued by the Foreign Office said.Saudi Arabia had announced on Tuesday that it had forged the 34-nation alliance of Muslim countries for fighting terrorism and extremism, which included Pakistan. Saudi Foreign Minister Adel al Jubeir had later explained that the participating countries would themselves decide about the extent of their participation.
The coalition was envisaged to serve as a platform for security cooperation, including provision of training, equipment and troops, and involvement of religious scholars for dealing with extremism.
Senior officials at the foreign ministry initially expressed surprise at Pakistan being included in the new group, and said that Riyadh had not taken Islamabad on board. But subsequent developments revealed that Saudi Arabia had been given a secret commitment regarding joining the alliance, about which the Foreign Office was not aware.
There were speculations about who had given that assurance.
The military had started in October a new phase in the bilateral defence relationship by training Saudi special forces personnel in countering terrorism. Chief of Army Staff Gen Raheel Sharif visited Saudi Arabia after the special exercises for discussions on counter-terrorism efforts.
The Foreign Office statement tried to brush off the embarrassment caused to Riyadh because of the reports that it had included Pakistan in the coalition without its prior knowledge by saying that it welcomed the formation of the counter-terrorism alliance.