Pakistan Condemns Nuclear Test by DPRK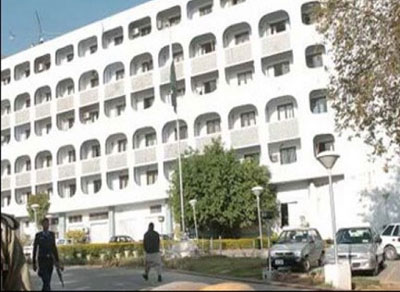 ISLAMABAD, 09 SEP, (DNA) – Pakistan condemns the nuclear test conducted by the Democratic People's Republic of Korea today which constitutes a violation of the United Nation Security Council Resolutions and is against the objective of a nuclear weapons free Korean peninsula.
Pakistan has consistently maintained that all countries should comply with their international obligations and refrain from all action which could undermine peace and stability in the region.
We urge all parties to work towards the establishment of nuclear weapons free Korean peninsula within the framework of the Six Party Talks.
North Korea is banned by the UN from any tests of nuclear or missile technology and has been hit by five sets of UN sanctions since its first test in 2006 but on Friday North Korea has successfully carried out its fifth nuclear test, in continued defiance of UN resolutions.
The North said the latest test had been of a "nuclear warhead that has been standardised to be able to be mounted on strategic ballistic rockets".
Estimates of the explosive yield of the latest blast have varied. South Korea's military said it was about 10 kilotonnes, enough to make it the North's "strongest nuclear test ever". Other experts say initial indications suggest 20 kilotonnes or more.
The bomb dropped by the US on Hiroshima in 1945 had a yield of about 15 kilotonnes. =DNA