Pakistan can avoid foreign funding by controlling tax leakages: Kaira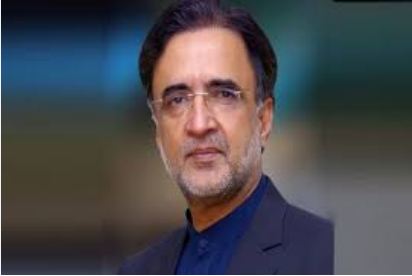 50% of annual tax potential is stolen by a very powerful illicit tobacco sector: Ayaz Sadi

IPSOS holds briefing session for parliamentarians on tax evasion in Pakistan
Parliamentarians apprised of huge tax losses to national kitty
Islamabad, JUN 15 /DNA/ – Sardar Ayaz Sadiq, federal minister for economic affairs stated that domestic industry and employment generation suffers while Pakistan's dependency on foreign goods ultimately increases due to smuggling and this has been creating a never-ending vicious cycle.
Addressing the briefing session by IPSOS for parliamentarians regarding tax evasion in five sectors of Pakistan, Sardar Ayaz Sadiq said that it is alarming to see huge tax evasion in 5 sectors, predominantly led by tax evasion in real estate and tobacco. Estimates reveal that the total annualized tax potential of tobacco industry in FY-2023-24 would be more than Rs 500 billion but more than 50% of this is stolen by a very powerful illicit tobacco sector, he added.
The minister said that decline in large scale manufacturing has also been corroborated by the Pakistan Bureau of Statistics and will have detrimental long-term impact on legitimate industry sustainability, employment, and exports. Real Estate is important sector but have its own disadvantages also and we need to control the mushroom growth of housing societies on agriculture land.
The economy will start improving and we will be seen as a business-friendly nation only once we work towards driving a level playing field for fair market competition. Tax harmonization is important for business growth, he further stated.
Qamar Zaman Kaira, advisor to the Prime Minster on Kashmir affairs & GB said that Pakistan is losing out one trillion rupees in tax evasion every year while Pakistan can avoid foreign funding support if tax leakages are controlled through the stringent enforcement of laws and brining the black economy in tax net.
Kaira further mentioned that the highest tax evasion is in only two sectors, namely real estate, and tobacco, close to 750 billion rupees. Illegal trade is not only a threat to legitimate businesses in the country, but also the sovereignty of our country and the employment and livelihoods of our people. He further said that tax evasion in cigarette industry of AJK is a major concern for Pakistan. We are collaborating with AJK authorities to fully implement track and trace system in AJK cigarette industry.
He further said that we need to focus on increasing exports and decrease the imports. Unfortunately wheat and fertilizers also being smuggled out of Pakistan and these mafia are more influential than expectations, he added.
Abdul Sattar Babar. CEO of IPSOS briefed the parliamentarians regarding the latest study on tax evasion in five sectors including real estate, tobacco, tyres and auto lubricants, pharmaceuticals and tea has reached Rs956bn. Estimated tax evasion in real estate sector is Rs500 billion annually while the tax evasion in Tobacco sector touching 240 billion. Loss due to tax evasion in Tyres and auto lubricants contributing 106 billion and pharma industry tax losses reaching Rs 65 billion annually. Rs 45 billion annual tax loss recorded in tea sector.
IPSOS report suggests that if tax evasion of more than 956 billion rupees in five sectors can be controlled then Pakistan can cover the total cost of the Public Sector Development Program (PSDP). This huge amount is also enough to fully finance Benazir Income Support Program (BISP). The report also indicates that collecting this huge amount of tax by curbing evasion through stringent enforcement, Pakistan can enhance the Federal Education Budget by 10 times. This amount is more than enough to build Mohmand dam. This sum of Rs956 billion can be used to construct more than 1700 km of motorways. This amount could also be used to provide clean drinking water to all the population.
Parliamentarians including members of national assembly and senate stressed that we all must come together to bring about solutions, offer the business community a safe operating environment in which commerce and trade can grow. This can only happen when we all work together and in our respective areas strive to eradicate tax evasion.