Pakistan, Belarus discuss matters of bilateral interest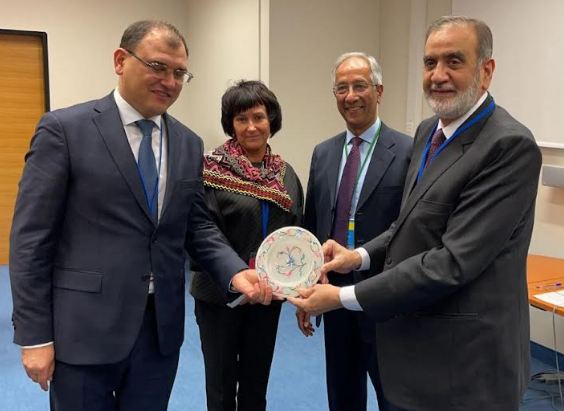 Vienna, SEPT 21 (DNA) – Pakistan and Belarus held a bilateral meeting on the sidelines of the 65th General Conference of the International Atomic Energy Agency (IAEA), currently taking place in Vienna.
Chairman of the Pakistan Atomic Energy Commission (PAEC) Mr. Muhammad Naeem led the Pakistani delegation. The Belarus side was led by Belarusian Minister for Energy Mr. Victor Karankevich. Pakistan's Permanent Representative to International Organizations in Vienna, Ambassador Aftab Ahmad Khokher, also participated in the meeting.
The objective of the meeting was to explore possibilites of collaboration between the two countries in the peaceful uses of nuclear energy in the areas of health, agriculture and industry, under the auspices of IAEA. Belarusian Minister of Energy invited the Chairman PAEC to undertake a visit to Belarus for detailed discussions in this regard.
Ambassador Aftab Ahmad Khokher appreciated Belarus' support for Pakistan's membership of the Nuclear Suppliers Group (NSG).