Pakistan asks India for more evidences of Mumbai attack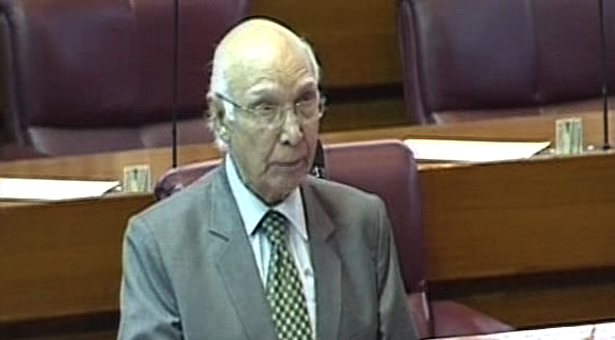 ISLAMABAD, 30 JUNE (DNA) – Pakistan has asked India for more evidences of 2008 Mumbai attack to fast conclude the terrorism case, said Foreign Office on Thursday in a statement."Civil and military leaderships are on the same page. Pakistan is open to dialogue with India for the resolution of all outstanding issues," Foreign Office Spokesperson Nafees Zakariya said at his weekly news briefing in Islamabad.
The spokesperson said the people of Pakistan take great pride in the armed forces and revere them for their ultimate sacrifices for the country. He said nobody could create a wedge between the civilian and military leadership which was committed to support the democratic process.
He said a letter had been written to India asking more evidences to solve the Mumbai attack case at fast pace. However, India had not yet replied to the letter.
Nafees Zakariya pointed out that people to people contacts between the two countries were of paramount importance to improve the existing atmosphere. In this connection, Pakistan always encouraged the religious tourism.
The spokesperson said an envoy conference will be held next month to discuss the foreign policy issues. To a question, Nafees Zakariya said Indian spy Kulbushan Yadav was still being interrogated.
The spokesman said Pakistan is sincere for peace and stability in Afghanistan. He, however, said the Afghan government and different factions need to engage in serious negotiations to achieve the objectives of peace and stability.
To a question about the membership of Nuclear Suppliers Group, Nafees Zakariya said Pakistan will continue its efforts to get the membership of the nuclear club.
Nafees Zakariya said the US Senator John McCain will be visiting Pakistan shortly and matters relating to defense cooperation were expected to be discussed during the visit. On the F-16 fighter jets, he said we have never closed the doors on the matter. DNA