Govt decides for early repatriation of Afghan refugees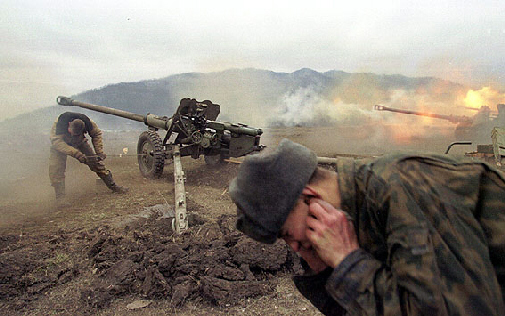 ISLAMABAD, June 30 (DNA): A high level meeting held in Islamabad on Thursday decided to engage Afghanistan and UNHCR immediately and devise concrete steps to ensure early and sustained return of Afghan refugees to their homeland.It was held in pursuance of the Prime Minister's directive with respect to six month extension accorded for the stay of registered Afghan refugees in Pakistan.
The meeting was co-chaired by Minister for States and Frontier Regions Abdul Qadir Baloch and Advisor on Foreign Affairs Sartaj Aziz.
Keeping in view the current political, socio-economic and security scenario, the meeting recognized the need for early return of Afghan refugees to their homeland with honour and in dignity.
However, emphasis remained on sustainable repatriation where in all out efforts are required to help returnees reintegrate in Afghanistan. It was decided to engage the Government of Afghanistan and UNHCR immediately and devise concrete steps to ensure early sustained returns.
The Ministry of Foreign Affairs will approach the Government of Afghanistan bilaterally on the political and diplomatic level where as the Ministry of SAFRON will engage UNHCR and Ministry of Refugees and Repatriations (MoRR) Afghanistan to pursue and devise modalities for implementation of early returns as well as the possibility of shifting Afghan refugees gradually from Pakistan to safer and peaceful areas of Afghanistan where the Afghan Government should establish settlements.
Importance of the forthcoming Tripartite Commission meeting on repatriation of Afghan refugees to be held on 19th July, 2016 in Pakistan was also recognized where the Government of Pakistan will formally discuss this matter in detail with the Afghan Minister of MoRR and UNHCR.
The meeting welcomed the announcement of the UN High Commissioner for Refugees during his recent visit to Pakistan regarding enhancing the repatriation grant from 200 US $ to 400 US $ per individual for registered Afghan returnees.
This enhancement will incentivize returns and help anchor returnees in Afghanistan. However, it was felt that this incentive has to be complemented by access to land, infrastructural development and provision of basic amenities like health, education and water facilities along with livelihood opportunities by the Afghan Government to sustain returns and reintegration in Afghanistan.
It was reiterated that a stable, prosperous and peaceful Afghanistan is in the best interest of Pakistan and therefore Pakistan will continue to support Afghanistan in its pursuit of peace as well as reconstruction and rehabilitation efforts.
In this respect as a gesture of goodwill on the directive of the Prime Minister, the Government of Pakistan will offer free wheat to Afghan returnees in the newly established settlements inside Afghanistan for a period of three years.
The meeting emphasized the importance and need for the international community to support the Government of Afghanistan in its endeavors for reintegration of the displaced population through robust development interventions particularly in the potential areas of return. The donors must ensure that refugees and IDPs are an integral part of the overall Afghanistan's National Development Strategies and Plans.
It was emphasized that the Governments of Pakistan and Afghanistan through political and diplomatic channels must pursue these objectives with the donors. The upcoming conferences in New York and Brussels would provide the appropriate platforms to highlight the protracted Afghan refugees issue and the need for its resolution. DNA