Pakistan announces fresh pledge for Afghanistan at the Brussels Conference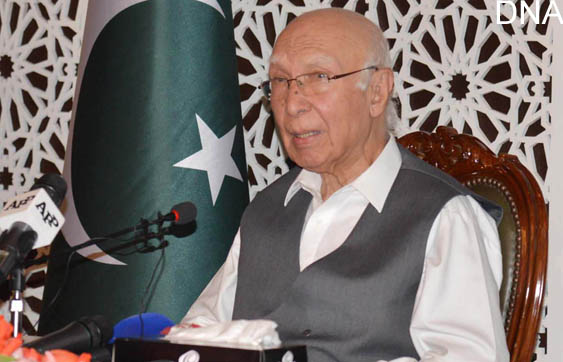 Addressing the Brussels Conference on Afghanistan today, Adviser Sartaj Aziz, underlined importance of a peaceful, stable and prosperous Afghanistan for Pakistan and announced Government of Pakistan's fresh pledge of $500 million for economic development projects in Afghanistan. This is in addition to $500 million existing package under which projects in infrastructure, education and health are nearing completion.
Adviser Sartaj Aziz also announced that Pakistan has provided 3000 scholarships to Afghan students for higher education in Pakistan and after completion of this programme Pakistan will provide another 3000 scholarships in the fields of medicine, engineering, banking and other fields to help Afghanistan's institution building.
The Brussels Conference is being held as a sequel to the Tokyo Conference that took place in 2012 for affirming international community's engagement with Afghanistan through economic and financial assistance for Afghanistan.
Adviser Sartaj Aziz emphasized that politically negotiated settlement was the most viable option for bringing lasting peace to Afghanistan. He welcomed the peace deal signed between Afghan Government and Hizb-i-Islami assuring Pakistan's continued efforts for peace and reconciliation in Afghanistan through the Quadrilateral Coordination Group (QCG). He said our message to Taliban remained to shun violence and to join the peace process.