Pak-Tunisia PTA to unleash huge opportunities for trade – Envoy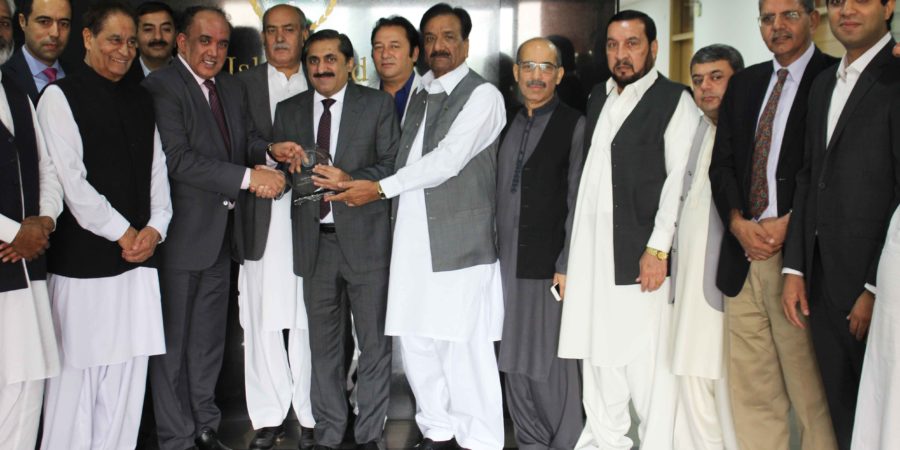 Islamabad (     DNA    ) H.E. Adel Elarbi, Ambassador of Tunisia said that Pakistan and Tunisia were negotiating for a preferential trade agreement that would hopefully be signed this year and it would unleash huge opportunities for improving bilateral trade between the two countries. He said that Tunisia was a gateway for Pakistan to enter the large markets of Africa, but due to lack of awareness on both sides about potential for mutual cooperation, Pakistan could not exploit the geographical location of Tunisia for achieving benefits for its economy. He was addressing the business community during his visit to Islamabad Chamber of Commerce and Industry.ChaoukiMsolli, Deputy Head of Mission, Embassy of Tunisia was also present at the occasion.
The Envoy said that Tunisia's 80% trade was with European Union and Pakistan could promote its exports to Africa and EU by enhancing cooperation with Tunisia. He said the future was of African continent while Tunisian government was encouraging foreign investors due to which many investors of China, Turkey, Iran and other countries had invested in Tunisia. He stressed that Pakistani business community should also visit Tunisia to explore joint ventures and investment in its free economic zones. He urged that ICCI should form a delegation for Tunisia and his embassy would extend support in making its visit successful.
Speaking at the occasion, Sheikh Amir Waheed, President, Islamabad Chamber of Commerce and Industry said that Pakistan and Tunisia enjoyed religious, cultural and socio-political heritage, but the bilateral trade between the two countries was quite negligible. He said both countries should focus on frequent exchange of trade delegations to explore all untapped areas of mutual cooperation. He said Tunisia has good expertise in medical science and education field and it should cooperate with Pakistan in these areas.
He identified agriculture, textiles, tourism, industrial machinery and IT as other potential areas of cooperation between Pakistan and Tunisia. He said Tunisia was the second largest exporter of olive oil and Pakistan was an attractive market for its olive oil, dates and other products. Similarly, Pakistan could export many products to Tunisia including textiles,leather products, surgical instruments, rice and cotton. He said both countries should focus on facilitating strong business linkages between private sectors that would help in improving bilateral trade and economic relations. He said ICCI would consider taking a delegation to Tunisia to explore its market.
Nisar Mirza Vice President ICCI, Baser Daud, Khalid Malik, Ms. Nasira Ali, Naeem Siddiqui, Syed Adil Bilal, Khalid Chaudhry and others also spoke at the occasion. It was stressed that both countries should work for direct flights that would help in improving people-to-people contacts and trade relations.