Pak Navy celebrates 51st Defence Day of Pakistan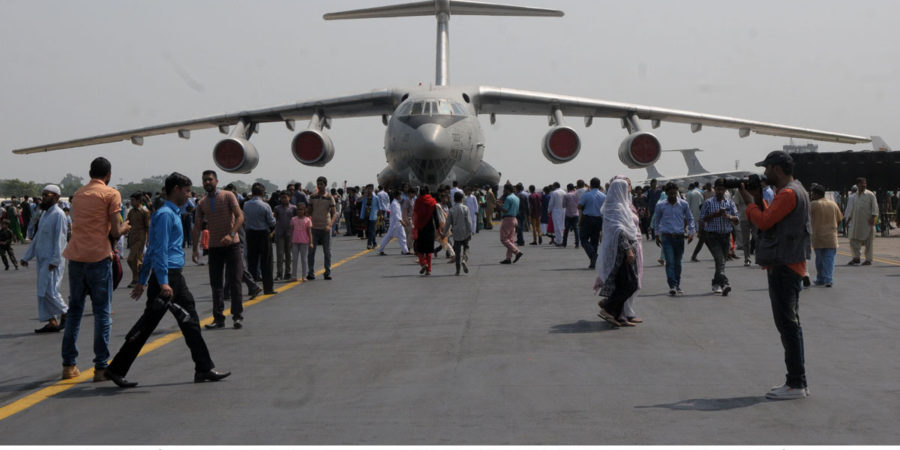 KARACHI, September 06 (DNA): Pakistan Navy celebrated 51st anniversary of Defence Day of Pakistan with due solemnity and reverence.
The day was observed to commemorate supreme sacrifices of our Armed Forces and national heroes who stood against the aggressor and thwarted designs of numerically superior enemy with unprecedented display of unity and resolve and defeated a much bigger enemy during 1965 Indo-Pak War.
In his message on the occasion, Chief of the Naval Staff, Admiral Muhammad Zakaullah paid tribute to the Shuhada and Ghazis whose valour and supreme sacrifices wrote down the tale of tenacity and courage by choosing the ultimate glory during the 1965 War. He said that as a nation we have been tested on numerous occasions whether on account of aggression from across the border or by extremist elements.
"We can only withstand such challenges if we imbibe the spirit of Quaid's golden principles of Unity, Faith and Discipline as our social, moral and religious moorings. The Naval Chief highlighted that Pakistan Navy is contributing effectively to the overall deterrence and national security.
In view of the game-changing development of China Pakistan Economic Corridor with Gwadar port as its 'pivot and enabler', maritime security all along our coast especially off Gwadar has assumed greater significance. Pakistan Navy is determined and vigilant to safeguard against any conventional or asymmetric threat to Pakistani ports and maritime infrastructure with special focus on seaward security of Gwadar given the national importance of CPEC project.
The Admiral reiterated that Pakistan Navy is resolute in its commitment to continue with our national effort in the National Action Plan and Operation Zarb-e- Azb in synergy with our security forces both ashore and along our maritime frontiers. In the face of multiple maritime challenges, we have forged a strong partnership with the international community to combat common challenges such as maritime terrorism, piracy and organized crime. The evolving tactics and strategy of the amorphous enemy demand alertness, adept handling and a coherent approach.
The day dawned with special prayers in all Naval mosques for solidarity and integrity of the country. Quran Khawani was also held for eternal peace of Shuhada of the country. Wreath laying and Fateha khawani were also held at Shuhada's memorials.
Flag hoisting ceremonies were held at all Pakistan Navy units and establishments wherein Commanding Officers of all units and establishments addressed special gatherings of officers and men and highlighted significance of the day. All ships and establishments were decorated and illuminated in accordance with Naval traditions. Static Equipment, Band and Parade Display was also held at various Navy units and establishment in addition to Sports activities, Declamation/Quiz/Milli Naghma competitions.  DNA
==============