PAJCCI requests IG FC to intervene in slow release of vehicles at Torkhem border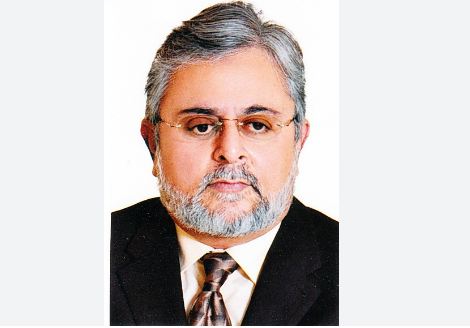 From Shamim Shahid
PESHAWAR, Aug 28: Chairman Pak-Afghan Joint Chamber of Commerce and Industry (PAJCCI), Muhammad Zubair Motiwala has requested IG FC KP to intervene in resolution of slow processing of vehicles loaded with empty containers at Torkherm border.
In a letter sent to IG FC and Secretary Commerce Ministry of Commerce, Muhammad Sulaeh Ahmad Faruqui, Chairman PAJCCI apprised that complaints are being received from our members pertinent to the stoppage and slow release of vehicle loaded with empty containers at Torkham border.
This situation is further aggravated on daily basis and due to the delays the number of stuck containers is also increasing, Motiwala added.
"This slowdown has been in process and if it further continues, then it would further badly affect the Afghan Transit Trade (ATT) and bilateral business ties significantly," Chairman PAJCCI went on to say.
As per reports, currently 2000+ Pakistani Trucks are held in Afghanistan. On the other hand, the transporation rates are increasing, due to shortage of vehicles in Pakistan.
The detention charges (120$ -140$) are another expense, which is also accumulated on a daily basis on every container, raising the costs enormously.
This has not only affected Pakistani businesses, but also Afghan entities engaged in both transit and bilateral trade, he added.
Meanwhile, Director PAJCCI KP, Zia-ul-Haq Sarhadi while supporting view point of Zubair Motiwala, has said that business community is facing a lot of problems due to slow process in clearance of vehicles at Torkhem border.
He said the relevant departments including Pakistan Customs, NLC, FC and others should take up this issue and chalk out a viable solution to this problem creating hurdles in smooth running of business affairs.
Prolong clearance processing is not only causing delay in transportation of vehicles but also inflicting financial burden on business community to pay extra rent to truck owners and detention charges to companies.
Zia said in a recent border meeting of stakeholders of transit trade from both Pakistan and Afghanistan, he also took up this issue with relevant quarters.
He also requested IG FC to intervene in the resolution of this matter at the earliest as it is pending since long and arrange a meeting with business community on the platform of chamber of commerce and industry.