OGRA conducts public hearing for grant of construction licence to a first-ever LNG virtual pipeline project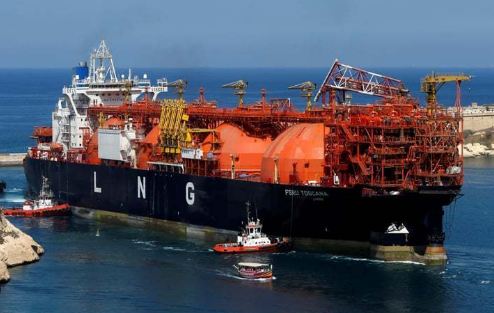 KARACHI, JUN 27: /DNA/ – The Oil and Gas Regulatory Authority (OGRA) under the requirements of LNG Rules 2007 held a Public Hearing in Karachi to discuss the grant of a construction license for Pakistan's pioneering LNG Virtual Pipeline project.
LNG Easy (Private) Limited, a subsidiary of LNG Easy Pte Limited Singapore, had previously obtained a Provisional License from OGRA. Subsequently, they submitted an application for a construction license for their virtual pipeline project, which necessitated the public hearing in accordance with the LNG Rules 2007.
The purpose of the hearing was to provide a platform for stakeholders to voice their opinions, concerns, and suggestions regarding the proposed project. OGRA aimed to ensure transparency and inclusivity in the decision-making process.
LNG virtual pipelines are an alternative to physical pipelines, transporting gas as liquefied natural gas (LNG) to the intended destination through various modes such as sea, road, rail, or a combination thereof. At the customer's location, ambient air vaporizers are employed to convert the LNG back into a gaseous state. Following measurement, natural gas is delivered to customers through in-house pipelines for utilization. Additionally, LNG storage tanks of different capacities can be installed at customer sites.
LNG Virtual Pipeline Projects represent a significant milestone in Pakistan's energy landscape, offering an innovative and flexible solution for the transportation and distribution of Liquefied Natural Gas. These projects will extend the benefits of natural gas to regions lacking traditional pipeline infrastructure, fostering economic development and enhancing energy security nationwide.
During the hearing, the discussion encompassed various aspects of the project, including safety, management, standards, and business considerations across the entire supply chain. In addition to the general public, representatives from key NOC issuing agencies such as the Karachi Port Trust (KPT), Sindh Environmental Protection Agency (SEPA), Environmental Protection Agency (EPA), National Highway Authority (NHA), Ministry of Defence (MoD), Department of Energy (DoE), and National Logistics Cell (NLC) were present and shared their valuable insights on the project.
Mr Masroor Khan, Chairman OGRA concluded the hearing by expressing gratitude to the participants. He emphasized that LNG Virtual Pipeline Projects would play a pivotal role in meeting Pakistan's energy needs. Although their contribution to the overall energy mix might be relatively small, their significance lies in providing natural gas availability to areas currently unconnected to the national pipeline grid, ensuring a continuous supply. Furthermore, the Chairman underscored the importance of implementing these projects in accordance with the best international standards of safety and materials, with all relevant agencies committed to fulfilling their respective roles in ensuring compliance.