RCCI role in promoting trade lauded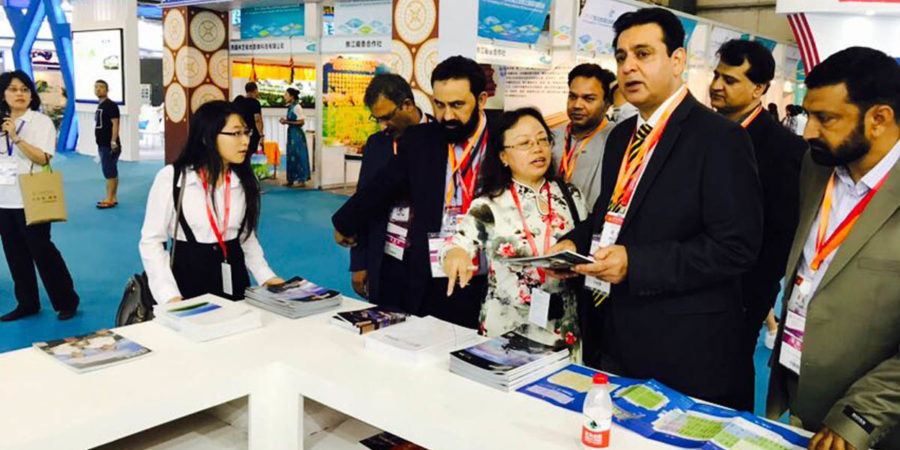 RAWALPINDI, SEPT (DNA) – A ten member trade delegation of Rawalpindi Chamber of Commerce and Industry (RCCI) led by President Raja Amer Iqbal attended the four day "The 21st Century Maritime Silk Road Expo" Guangdong, China.
A memorandum of understanding between RCCI and Overseas Chinese Association of Pakistan (OCAP) was also signed during the expo. OCAP vice chairman Huang Tai on this occasion lauded the RCCI's efforts in facilitating traders and promoting trade activities in the country. He said this MOU will serve as a platform to strengthen the linkages between the trader's communities of both countries. He said OCAP will provide full assistance and cooperation to RCCI for upcoming Rawal International Expo 2018.
Raja Amer Iqbal said that the RCCI delegation visited different industrial parks in Guangdong province and explored opportunities for joint ventures with Chinese companies. He said the main purpose of this visit was to explore trade opportunities in the view of China Pakistan Economic Corridor (CPEC). We consider it as a big game changer for the entire South Asia region. Pakistan can take a huge benefit from this emerging opportunity, he added. He said under the agreement RCCI and OCAP will assist and collaborate in organizing expos on reciprocal basis. Raja Amer Iqbal informed that the Expo has created meaningful business opportunities for enterprises and merchants of countries and regions along the Maritime Silk Road and enhanced their cooperation with Guangdong.