Noor Mukaddam murder case: parents of Zahir arrested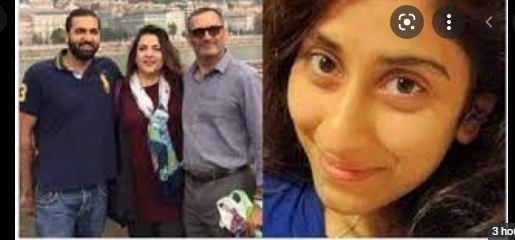 DNA
ISLAMABAD: The parents of Zahir Jaffer, who has been allegedly involved in the murder of former diplomat's daughter Noor Mukadam, have been arrested on the basis of hiding evidence, police revealed Sunday.
Meanwhile, orders to seal Therapy Works, the drug rehabilitation centre where Jaffer is believed to have sought treatment, have also been issued.
Taking to Twitter, Deputy Commissioner Islamabad Muhammed Hamza Shafqaat confirmed the news and wrote: "Sealing orders of Therapy works issued. Parents of Murderer Zahir Jaffar also arrested."
The parents of the accused have been arrested on the charges of concealing the crime, the police said, adding that two employees working for Therapy Works have also been taken into custody.
On Saturday, police presented Jaffer in the court of Duty Magistrate Sohaib Bilal Ranjha after the completion of a three-day physical remand. Jaffer was arrested after Noor's father lodged a case against him at the Kohsar police station.
According to the police, Jaffer was arrested from the site of the murder and the murder weapon — a knife — was recovered. A pistol and an iron machete found at the accused's residence had also been seized, police said. The accused's mobile phone was also confiscated.
As per sources, the accused had planned the crime and had taken some of his friends into confidence regarding the plan a few days before the incident.
The accused, according to the source, called Noor at this residence and told her to switch her phone off. When her parents couldn't contact her, they started inquiring from her friends about her whereabouts.
When some of Noor's friends went to Jaffer's residence to inquire about the deceased, he denied seeing her. Upon this, Noor's friends had a scuffle with the accused, sources told the police.
A source also told the police that Jaffer was a little concerned about being arrested while he was planning the murder. However, he was confident to be spared as he holds American citizenship.
After brutally murdering Noor, the accused tried fleeing to the United States but was arrested on time. It should be noted that Jaffer had previously been deported from the United Kingdom on charges of assaulting a female.