No alterations in Nawaz Sharif's return plans, says Maryam Nawaz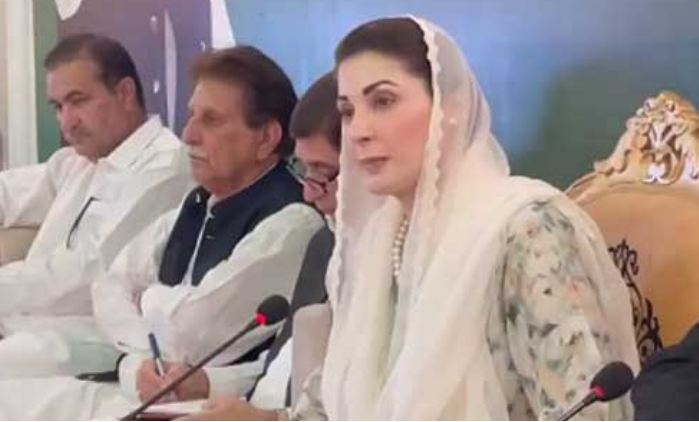 LONDON, SEPT 22: Pakistan Muslim League-Nawaz (PML-N) Chief Organiser Maryam Nawaz said on Friday that there were no alterations in former prime minister Nawaz Sharif's return plans.
Speaking in London, Ms Nawaz said: "The preparations to welcome Nawaz Sharif to the country are going on with great verve. We will give a great response to those who are doing propaganda regarding Nawaz Sharif's return."
Earlier on Thursday, Ms Nawaz headed to London along with her younger daughter.
– Propserity –
Few days back Ms Nawaz said that the efforts to debar former prime minister Nawaz Sharif from politics harmed the country.
Addressing the party workers in Islamabad, the Pakistan Muslim League-Nawaz (PML-N) Chief Organiser praised PML-N supremo Nawaz Sharif. "Nawaz will bring prosperity following his return to the country," she added.
"Nawaz wants to address the masses' problems by getting rid of the red-hot inflation and uplifting the country. The PML-N supremo faced the political vendetta against him with patience and bravery. Nawaz Sharif had to face punishment for saving the country from economic hardships," Ms Nawaz added.Schooling the opponents, Ms Nawaz said, "The conspirators wanted to drag the country into an economic quagmire."
In connection with the International Monetary Fund (IMF), Ms Nawaz said, "Only Nawaz Sharif had completed the programme with the international lender successfully. He took the country's economic growth to 6.1 percent."
"If the journey of development, which was started by Nawaz Sharif, continued, Today, the country could not have to face the crisis, and even the petrol price could remain stable," Ms Nawaz maintained.
"During the tenure of Nawaz Sharif, the price of flour, ghee, and sugar remained stable. It was during his tenure that inflation dropped significantly and broke the 47-year-old record," Ms Nawaz stated.
She was of the country that, apart from terrorism, there was a dire need to sanitise the country from "economic terrorism".