Nepal offers huge incentives to investors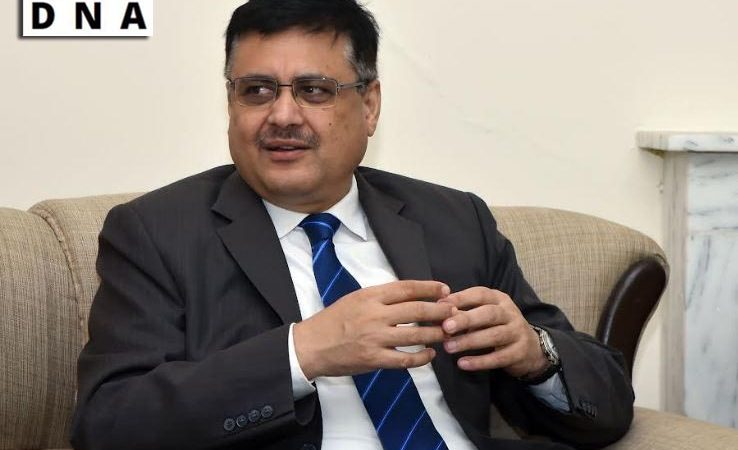 Ambassador of Nepal Tapas Adhikari says the two countries enjoy cordial political relations
Exclusive
Ansar Mahmood Bhatti
Ambassador of Nepal Tapas Adhikari talked exclusively to daily Islamabad POST. The ambassador discussed various issues including bilateral relations, SAARC and regional cooperation. Here is the text of his interview.
1. Nepal and Pakistan relations
The relationship between Nepal and Pakistan have always been cordial and friendly. The establishment of diplomatic relations in 1960 further enriched bilateral engagements and understanding. Both the countries enjoy excellent bilateral relations based on goodwill, mutual trust and cooperation. We celebrated the 60th anniversary of diplomatic relations in 2019. Both countries hold similar views on many issues of common interests at various regional and international forums. Nepal had opened its Embassy in 1962 in Karachi which was later shifted to Islamabad. Similarly, Pakistan has its Embassy in Kathmandu since 1963.
The relations between Nepal and Pakistan further strengthened by the high-level visits and interactions between the political leaders. Bilateral trade, people-to-people contacts, similar cultural and social values, tourism and mountaineering, cooperation in education sectors,among others, have further enriched the bilateral cooperation. As founding members of South Asian Association for Regional Cooperation (SAARC), both countries have full faith in the SAARC Charter and its objectives to promote regional cooperation. In a nutshell, there are various aspects of our relations. I won't go into all the dimensions but would simply like to highlight five major aspects: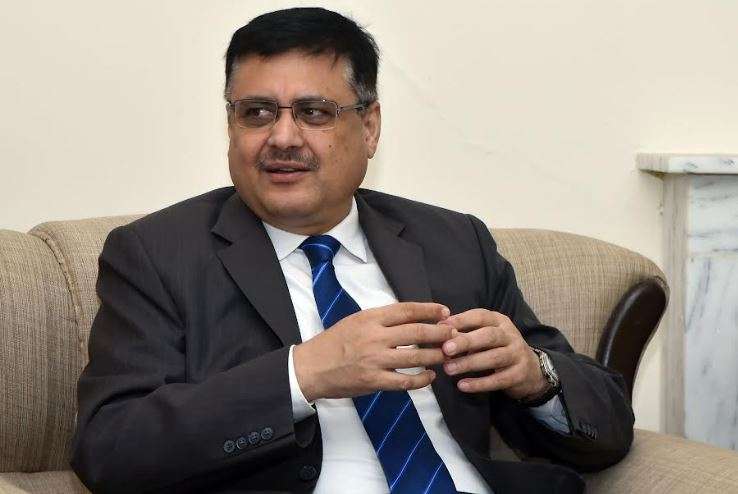 First is political relations: the two countries enjoy cordial political relations. There are various high-level visits between the two countries. This aspect is important to give momentum to overall aspects of our relations as well.
Second, despite a huge trade potential between the two countries the current volume of export from Nepal to Pakistan is just NPR 100 million and import from Pakistan to Nepal is NPR 1.14 billion in 2020 with a deficit of NPR 1.04 billion for Nepal. Bilateral trade statistics have suffered a major setback during the COVID pandemic, but the recent data shows the improving situation. The Embassy is working with businesses towards further enhancing the trade relations in the days to come.
Third, tourism and the people-to-people contacts are also excellent. Many Pakistani friends visit Nepal as tourists and Nepali and Pakistani mountaineers are working together in various mountain expeditions. At this stage the absence of direct air link has hampered large flow of tourists, so a direct air link could increase the number of tourists between Nepal and Pakistan in many folds.
Fourth and fifth include academic and cultural cooperation.As both Nepal and Pakistan are engaging in their social-economic development, the Pakistan Government's Pakistan Technical Assistance Programme (PTAP) has been an important platform to expand educational opportunities to other countries. Nepali students are getting easy enrollment in Pakistani colleges and universities under PTAP in particular medical and engineering fields, and we are thankful for that. The Pakistan trained medical doctors or engineers have been contributing to various sectors of national development in Nepal and are serving as goodwill Ambassadors of Pakistan.
Since both countries have high mountainous terrains, including high peaks, climbers from both countries and their expeditions have further enriching mutual support, understanding, sharing the skills and training and expanding tourism opportunities between Nepal and Pakistan.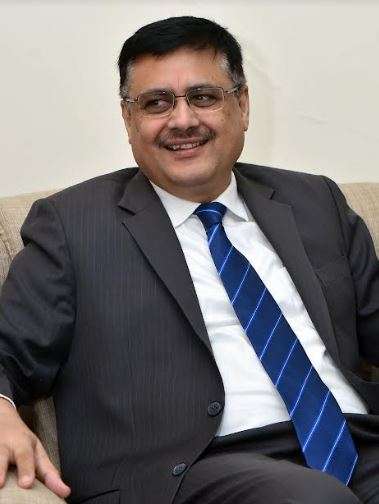 2. Business Relations
Pakistan is a big market with a large production base with a variety of productions. In the last two-year, I met and interacted with hundreds of Pakistani entrepreneurs, business leaders and executives. I also have visited more than a dozen chambers of commerce and industry, interacted with the executive and members of the chambers and found a great interest to increase business relations with Nepal. Although, for the last two years we were mostly busy dealing with Covid-19 and could not concentrate on the implementation of the meetings and interactions, the situation is now improving to further increase direct business interactions between Nepali and Pakistani businessmen.
3. Foreign Direct Investment
Nepal Government has opened almost all areas, except few, for inviting foreign direct investment. Foreign investors can invest up to hundred percent of equity and repatriate the profit or capital as and when the investors desires. Business opening and closing processes have been simplified with a one window policy where investors can open business ventures at one place with a time bound decision process. Tax incentives and simplified visa regime are other important aspects, and the Government provides additional benefits to the investment in the priority or remote areas. Export oriented businesses or the business ventures who provide a large number of employment opportunities can get additional incentives. Firm and land registration process is simplified and Nepal has surplus electricity that could be utilized for industrial sectors. Special economic zones have been established to attract export oriented business.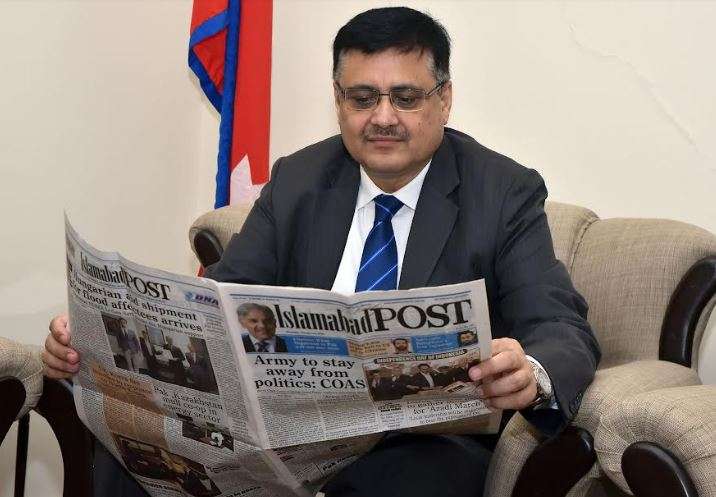 Nepal is a developing country and all countries are focusing on attracting foreign direct investment. We would like to learn from Pakistan's and other countries best practices and policy to make our rules, regulation and system more competitive to attract foreign direct investment to increase economic and employment opportunities.
4. Mount Everest Day
Human civilization has always been aspiring to do new things and when the surveyors confirmed that the Mt. Everest was the highest peak of the world in the 19th century, they tried to reach the top of the peak. In this process, different groups of mountaineers tried to reach the top of Mt. Everest and on 31 May 1953 Tenzing Norgay Sherpa and Edumnd Hillary succeeded to reach at the top of the world. At that time the mountaineers were not trained like modern days. Their communication equipment, weather forecast system, mountaineering gears, transportation systems etc. were totally different in comparison to modern days but they climbed and made a history of humankind reaching top of the world. To commemorate the first scaling of Mt. Everest which we call Sagarmatha and Chomolongma in local languages, the Government of Nepal decided to celebrate Mt. Everest Day in 2008. The day is also dedicated to the mountaineers who succeeded and those who lost their life while trying to climb Mt. Everest.
Beside the commemoration of the first scaling of Mt. Everest, the day is also celebrated to generate awareness of the mountain ecosystem, climate change and the importance to preserve the mountain and mountain people's life and culture.
5. Gandhara civilization
Pakistan has rich in religious and cultural heritage. It is the place where great religions and philosophy of the world like Hinduism, Buddhism Sikhism and Sufismwere first established or flourished. Among them, the Gandhara civilization is one of the important historical and cultural heritage of Pakistan and human kind. There are Buddhists artifacts scattered across Taxila, Takhta-i-Bahi and in different areas of Khyber Pakhtunkhwa and other areas of Pakistan. Taxila used to be a center of learning and propagating Buddhism in different parts of the world. It shows that Buddhism had deeply rooted in these areas.
Buddhism is the fourth largest religion by number of followers in the world and there are many Buddhist countries or countries influenced by the philosophy of Buddhism. Each country has their own type of Buddha's image but Gandhara Buddha is different from all of them. The Gandhara Buddha image is much more influenced by Greek art, making it a unique style of Buddha's image in the world.
I am happy to see the preservation of the Buddhist artifacts in Pakistan despite being an Islamic country and I think this is something the people of the world should know about.
The Full Moon Day in the month of May is important day in the Buddhist Calendar. It is called Buddha Purnima or the Day of Vesak. The Buddha was born, enlightened and attained parinirvanaor death on this day. To recall the teachings or philosophy of Buddha on peace, love and compassion and to respect and recall the contribution of his philosophy for the world peace, the General Assembly of the United Nations in 1999 had passed a resolution to commemorate the Day of Vesak or Full Moon Day. This year, we celebrated the Buddha Purnima or the Full Moon Day in Taxila with a small group of Pakistani friends and school children. I hope the day will get enough attention, support and contribution from Pakistani Government and people in particular as a custodian of Gandhara civilization which has such an important Buddhist heritage.