Nawaz's doctors advise against travel before Sunday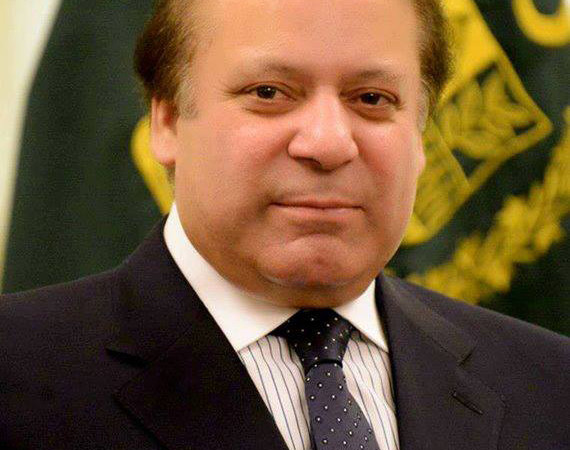 LAHORE: After a medical checkup, Prime Minister Nawaz Sharif's doctors advised him against travel before Sunday, Information Minister Pervaiz Rashid told DNA on Wednesday.
The prime minister had an infection in his leg after one of his arteries was used for a bypass, Rashid said, quoting family sources.
The premier is also suffering from fever but the condition is not serious, he added.
Nawaz, who is currently in Lahore, was to travel to Islamabad Tuesday morning but his trip was delayed due to the infection, a PM House spokesperson said on Monday.
The spokesperson added that doctors are treating the prime minister's infection and Nawaz Sharif will travel to Islamabad as soon as his fever subsides.
Nawaz arrived in Pakistan last Tuesday after undergoing open-heart surgery at a London hospital on May 31.
The need for the surgery arose after the premier went through a cardiac procedure called Atrial Fibrillation Ablation in 2011, "during which certain complications occurred resulting in perforation of heart", Maryam Nawaz earlier told the media.
Many had called it a politically imprudent decision to leave the country at a time when opposition parties were exerting pressure on the government in the wake of the Panama leaks. However, a PML-N officer-bearer had told DNA that Nawaz's medical condition necessitated the visit.
Pakistan Tehreek-i-Insaf (PTI) secretary general Jahangir Khan Tareen last week said the party's preparations for launching a "massive protest movement" over the Panama leaks soon after Eidul Fitr were in full swing.
An investigation published April 3 by an international coalition of more than 100 media outlets ─ based on 11.5 million records and 2.6 terabytes of information drawn from the internal database of Panama law firm Mossack Fonseca ─ details how politicians, celebrities and other famous people use banks, law firms and offshore shell companies to hide their assets.
According to documents available on the ICIJ website, the Prime Minister Nawaz Sharif's children Maryam, Hasan and Hussain "were owners or had the right to authorise transactions for several companies".
The data leak revealed the financial wheelings and dealings of over 200 Pakistanis, including the late Benazir Bhutto, Rehman Malik and other prominent politicians and businessmen.