Nawaz, Modi meet on sidelines of Paris climate summit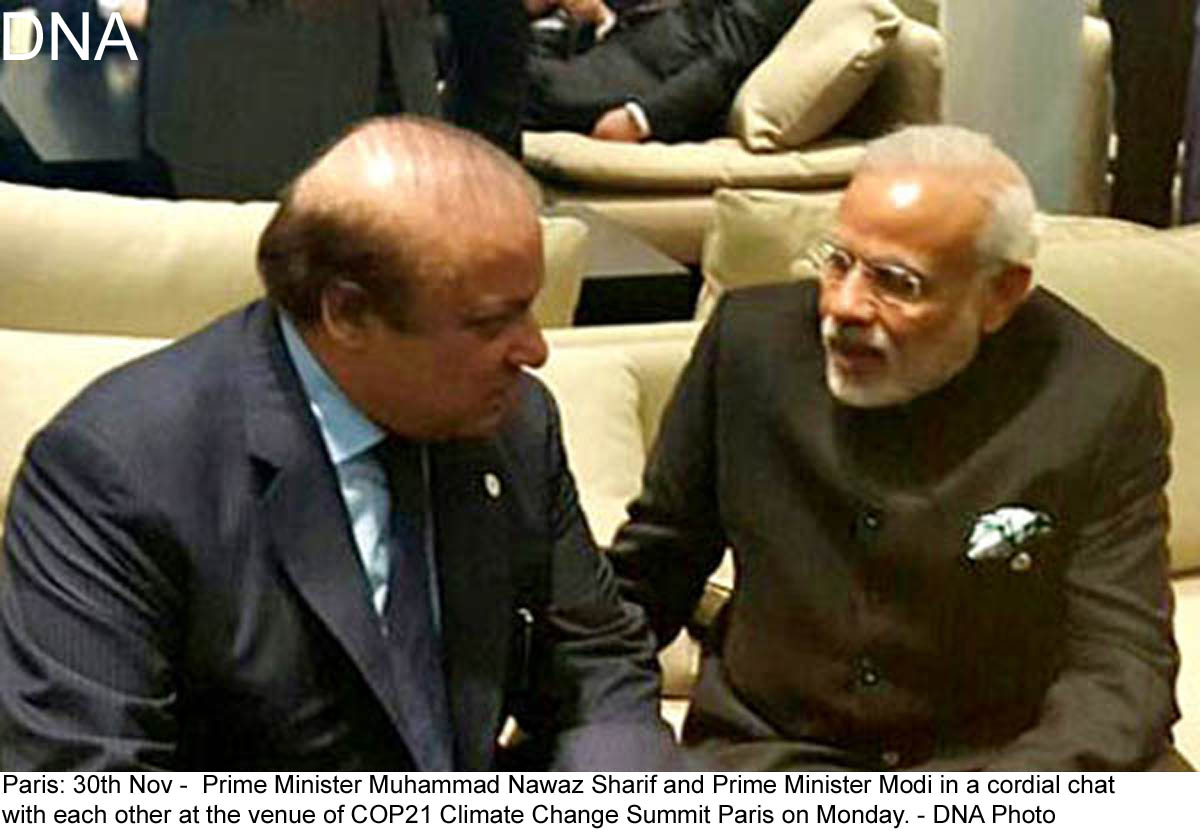 PARIS: Prime Minister Nawaz Sharif and his Indian counterpart Narendra Modi on Monday exchanged pleasantries on the sidelines of the 21st UN Climate Change Conference in Paris.Modi approached Sharif and had a brief chat with him, said a statement from the PM Office."Both appeared in a friendly mood and the Indian PM left the meeting with a warm handshake with the Pakistani PM," the statement added.
Diplomatic observers at the summit say there was great warmth between the two leaders. Details of the conversation were not immediately known, but government officials described it as a "courtesy meeting."
The brief meeting between the two heads comes amidst heightened tensions between the rivals countries, including cross-border violations and cancelled talks.
Earlier this year, the much-hyped security adviser-level talks between the two countries were cancelled after India insisted Kashmir should not be included on the agenda, with Pakistan maintaining it will not accept any pre-conditions.
Both countries blame the other of promoting terror in the other's territory. India accuses Pakistan of not doing enough to tackle extremists planning attacks on its territory.
Pakistan, on the other hand, says Indian spy agency – RAW – is supporting extremist elements in Pakistan, especially in the restive province of Balochistan.