PM Nawaz to visit  Azerbaijan on Oct 13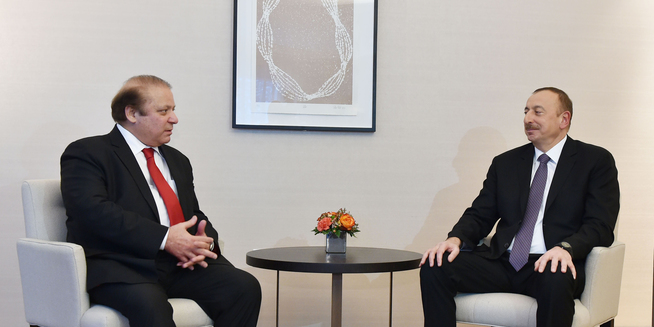 ISLAMABAD (DNA) -At the invitation of President Ilham Aliyev, Prime Minister Muhammad Nawaz Sharif will pay an official visit to the Azerbaijan Republic from 13-15 October 2016. He will be accompanied by a high–level delegation. This will be the Prime Minister's first visit to Azerbaijan.
 Pakistan and Azerbaijan enjoy close and cooperative relations, which are underpinned by commonalities of history, culture and faith.
These ties are characterized by mutual respect, shared perceptions and common desire to promote peace, stability and development in the region. The mutual support on the Jammu and Kashmir dispute and the Nagorno-Karabakh issue is a testimony to the close understanding between Pakistan and Azerbaijan.
The two countries also share common views on major regional and international issues and cooperate closely in the regional and multilateral forums, including the UN, the OIC and the ECO. 
Pakistan was among the first few countries that recognized the independence of Azerbaijan in October 1991, established diplomatic relations and opened a resident mission in Baku.
The visit to Azerbaijan is reflective of the Prime Minister's vision to enhance and strengthen Pakistan's relations with the neighbouring and regional countries. Pakistan accords high priority to its deep historical and cultural bonds with the regional countries and iscommitted to expand cooperative relations with them. During stay in Baku, the Prime Minister will hold talks with President Ilham Aliyev and Prime Minister ArturTahir Rasizade. The leaders will discuss bilateral relations. Economic cooperation, including trade and investment, will be the key focus of their talks. They will also exchange views on regional and international issues of mutual interest, with particular attention to the situation in South Asia and Pakistan's policy of peaceful neighbourhood. A Joint Declaration is expected to be signed during the visit.