NAP apex body decides to expel illegal foreign residents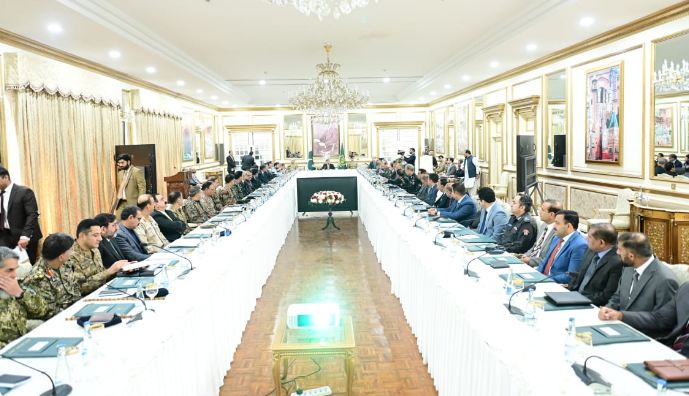 ISLAMABAD, Oct 3 (APP/DNA): The Apex Committee of the National Action Plan on Tuesday, resolving to expel illegal foreign residents from the country and take strict action against their businesses and properties, constituted a task force to scrutinize and do away with fake identity cards and business activities.
The committee, which met under Caretaker Prime Minister Anwaar-ul-Haq Kakar, also decided to widen the scope of ongoing action against illegal activities like drug smuggling, hoarding, smuggling of currency and eatables, illegal money transfer and power theft, a PM Office press release said.
Attended by Chief of Army Staff General Asim Munir, relevant federal ministers, provincial chief ministers and heads of civil and military law enforcement agencies, the Apex Committee decided that movement at the border would be subject to the passport and visa, in order to document the processes.
The task force that would work under the Interior Ministry would help scrutinize the fake identity cards, businesses and properties in order to get rid of the same.
The participants of the meeting reviewed the internal security situation in the country with a view to overcome the challenges durably.
They resolved that despite all odds, the government would ensure the implementation of the Constitution and the law as per the public aspirations.
The forum reiterated that the use of force was only the state's mandate and no individual or group would be allowed to use the same. Besides, there was no room for armed political organisations or groups and the people involved in such activities would be dealt with strictly.
In the meeting, it was also highlighted that Islam was a religion of peace and the state would never allow anyone to interpret the religion just to serve its own political interests.
The rights and religious freedom of the minorities were the components of Islam and Constitution of Pakistan and the state would ensure their provision.
The Apex Committee stressed that those spreading propaganda and disinformation, should be dealt with strictly under cyber laws.
The participants were informed that technical procedures were being devised for the awareness and implementation of the laws, which were being promulgated keeping in view the observance of the law and the convenience of the people.
The forum reiterated its resolve that the principles of faith, unity and discipline would be followed in the true spirit and tireless efforts would continue for the development of the country.