NAB to be provided with latest forensics equipment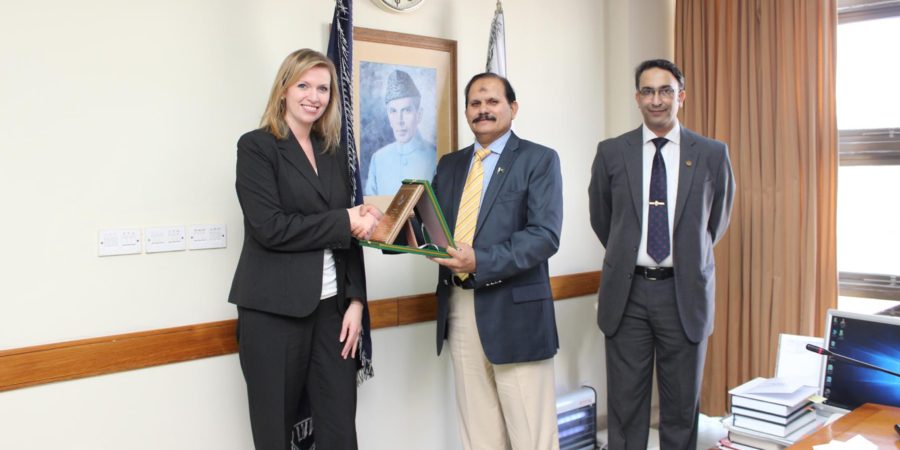 ISLAMABAD, NOV 08 (DNA)   Bureau of International Narcotics and Law Enforcement-Pakistan (INL-P) Director Katie Stana signed on Tuesday an agreement with the National Accountability Bureau (NAB) to provide $125,000 worth of forensics equipment and training to enhance NAB's capacity to investigate and examine documents, contributing to NAB's mission to eradicate corruption in Pakistan.
Acting Chairman Mr. Muhammad Imtiaz Tajwar  and senior NAB leadership thanked INL for its support, noting that he "hopes this and future assistance will improve the NAB's capability" in their efforts to fight corruption.
The National Accountability Bureau is Pakistan's apex anti-corruption organization, responsible for the elimination of corruption through a three-pronged approach of awareness, prevention, and enforcement.
During the signing ceremony, Ms. Stana commended the NAB's commitment to the National Anti-Corruption Strategy that focuses on awareness, prevention, and enforcement.
Ms. Stana noted that fighting corruption is a global imperative for the U.S. government, and "the mission of INL is to minimize the impact of international crime and illegal drugs on the United States and its citizens by providing effective foreign assistance and fostering global cooperation.
INL's Rule of Law Program has previously provided training and equipment support to NAB investigators and NAB courts, and the INL-funded ICITAP Program currently provides specialized training to NAB investigators.
The Bureau of International Narcotics and Law Enforcement Affairs works in more than 90 countries to help countries combat crime and corruption, counter drug-related crime, improve police institutions, and promote laws and court systems that are fair and accountable. =DNA
============