NAB Lahore dispatches two references against Sharif family, Dar to HQ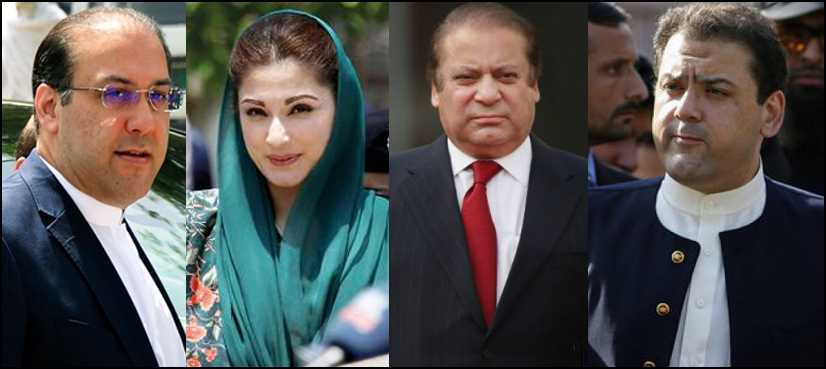 LAHORE, SEPT 01 (DNA) – National Accountability Bureau (NAB) regional office in Lahore has dispatched two references against Sharif family and Finance Minister Ishaq Dar respectively to its headquarters for a final review and approval before filing the references in the accountability court.
According to informed sources, NAB officials went into a huddle at the respective regional office under their Director General to mull over dispatching the references to anti-graft headquarters.
A reference against Sharif family has been forwarded to the headquarters, recommending seizure of Sharif family's offshore properties, freezing bank accounts, and placing family members name on Exit Control List (ECL).
The second reference is against Finance Minister Ishaq Dar which has been forwarded along with the first one for possessing assets beyond means of his known sources of income.
It should be recalled here that a five-judge bench of Supreme Court of Pakistan on July 28 announced a landmark judgment in Panamagate case, disqualifying Nawaz Sharif as Prime Minister.
Soon after the SC judgement, the PM House issued a terse statement saying that Nawaz Sharif, despite having reservations on the SC's verdict, has stepped down from his post as the premier.
Sharif served as prime minister twice in the 1990s before he himself was ousted in a 1999 coup leading to a decade of exile. He won a third term as prime minister in a 2013 election.
Under the court orders, the NAB was tasked to file references against Captain Muhammad Safdar, Maryam Nawaz, Hassan and Hussain Nawaz as well as Prime Minister Nawaz Sharif. A judgement should be announced within 30 days, the court said.
The anti-graft body had summoned members of Sharif family to appear before it's investigators in connection with probe into the family's London flats multiple times but they failed to show up time and again.