NAB chairman says youth our national asset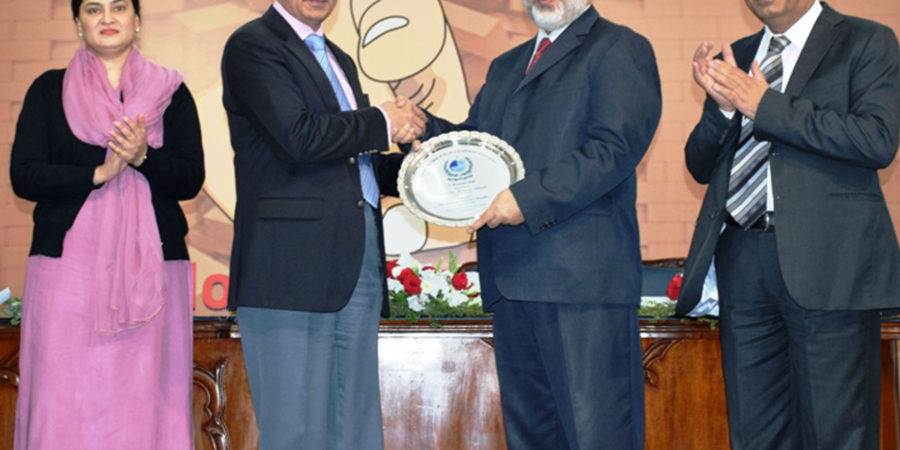 ISLAMABAD, DEC 05 (DNA) – The Higher Education Commission (HEC), Pakistan and National Accountability Bureau (NAB) organized a seminar entitled, "Role of Youth in Eradication of Corruption" at the Commission Secretariat here on Monday.Mr. Qamar Zaman Chaudhary, Chairman NAB was the chief guest .
In his address, Chairman NAB termed the youth a national asset and urged them to play their role in eliminating the cancer of corruption. He observed that corruption has prevailed in every walk of life and its dangerous impacts are haunting the social as well as economic growth of the country.
He said corruption is a global phenomenon, however Pakistan has made a remarkable progress in dealing with it. He said NAB has recovered Rs. 279 billion during the last 16 years.
Sharing the Bureau's strategy to curb corruption, he said that NAB follows a policy based on awareness, prevention and enforcement.
He said that NAB and HEC have signed a Memorandum of Understanding to create awareness against corruption, adding that prevention committees formed by NAB are actively working in government departments, while NAB resorts to its enforcement strategy where deterrence is needed.
He informed that the theme of International Anti-Corruption Day observance in Pakistan this year also urges the role of youth in eradication of corruption.
In his welcome address, Dr. Mukhtar Ahmed urged teachers to pay due attention to training of their students apart from imparting education. "The responsibility of stemming corruption lies on all of us. However, the biggest responsibility lies on the shoulders of teachers to train the youth against the menace of corruption," he emphasized.
He said that corruption, nepotism, and irregularity have pervaded the entire social fabric and it is a question mark for every Pakistani that institutions are calling for anti-corruption efforts in a country which was founded in the name of faith.
He stressed the need for purifying intentions and becoming a nation in a true sense to jointly stop corruption. "We have to realize the dream of Quaid-i-Azam and Allama Iqbal," he urged.
The Chairman said that HEC is a part of NAB's struggle to root out corruption and it is committed to fighting the menace in the most important sector of the country. It is our responsibility to say no to corruption and not allow anybody to perpetrate the crime in any way, he stressed.
Ms. Sidra Riaz and Makhdoom Shahabuddin, students respectively from Quaid-i-Azam University and National University of Science and Technology, also shed light on the role of youth in dealing with the threat of corruption. =DNA