COAS Gen Bajwa confirms death sentences of four hardcore terrorists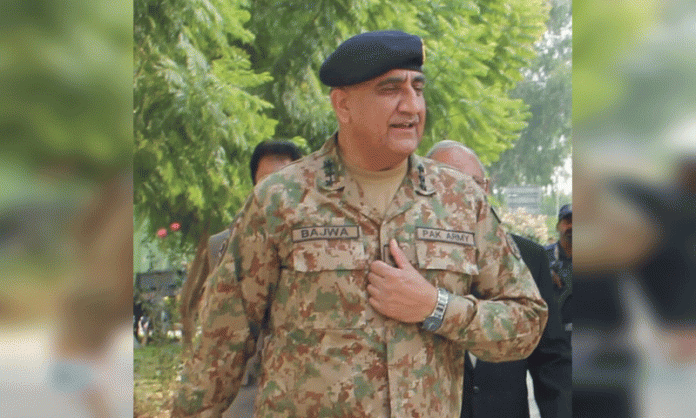 RAWALPINDI, DEC 05, (DNA) – Chief of Army Staff on Monday confirmed death sentences awarded to another four hardcore terrorists who were involved in heinous offences related to terrorism including the killing of innocent civilians, officials of Law Enforcement Agencies and Airport Security Force.
They planned and executed attacks on Jinnah International Airport Karachi, CID building Karachi, ISI Office Sukkur and convoy of Law Enforcement Agencies.
"On the whole, they were involved in the killing of 58 persons including SSP Chaudhry Muhammad Aslam and causing injuries to 226 others including SSP Farooq Awan", an ISPR press release said.Firearms and explosives were also recovered from their possession. These convicts were tried by military courts.
The convicts were members of proscribed organisations and were involved in attacking innocent civilians, Law Enforcement Agencies, ISI officials and Jinnah International Airport which resulted in deaths of 58 individuals including SSP Chaudhry Mohammad Aslam.
As a result of these terrorist attacks 226 persons including SSP Farooq Awan also sustained injuries.These convicts admitted their offences before the Magistrate and the trial court.They were awarded death sentences.
The convict was a member of a proscribed organisation.
He was involved in attacking police officials which resulted in the death of police constable Sartaj, police constable Ahmed Khan and injuries to 10 others including SSP Farooq Awan.
He was also found in possession of firearms and explosives.The convict admitted his offences before the Magistrate and the trial court. He was awarded death sentence.=