NAB Chairman enraged over incomplete inquiry despite 17 years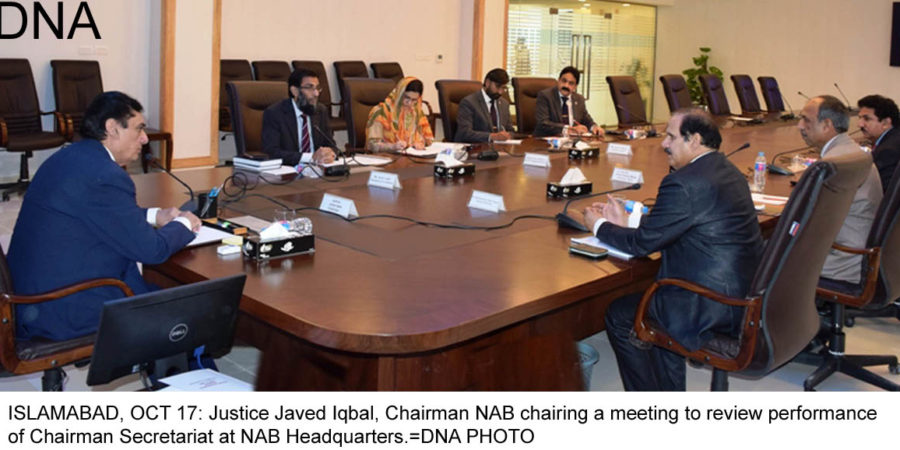 ISLAMABAD, OCT 17 (DNA) – National Accountability Bureau (NAB) Chairman Justice (retd) Javed Iqbal expressed concerns over incomplete inquiry regarding corruption cases despite the passage of 17 years.
He appeared furious at the sub-ordinates for not completing the inquiry for more than a decade. Justice (retd) Iqbal promised to wipe out all the corrupt and ineligible officers of NAB.
Talking to an important meeting with senior NAB officials, he said that there will be no place for those officers in the anti-graft institution who are reluctant to show negligence. He has also announced to conduct external and internal audit of NAB.
NAB Chairman warned all ineligible officers to correct themselves and gave an ultimatum for the last time. "No NAB officer above law including me," he added.
Justice (retd) Iqbal said the culture of nepotism and taking decisions out of external pressure will not be tolerable from onwards. The budget of NAB will be spent according to law and audits will be made regular, he urged.
Last week, he had stated that that the corruption does not go away by merely sitting in fine buildings made of glass, adding that corruption will not go away until NAB officials adopt a zero tolerance policy against it. He had assumed office on October 11 after ex-NAB Chairman Qamar Zaman Chaudhry completed his four-year tenure.