NAB arrests 4 high-level educationists of KP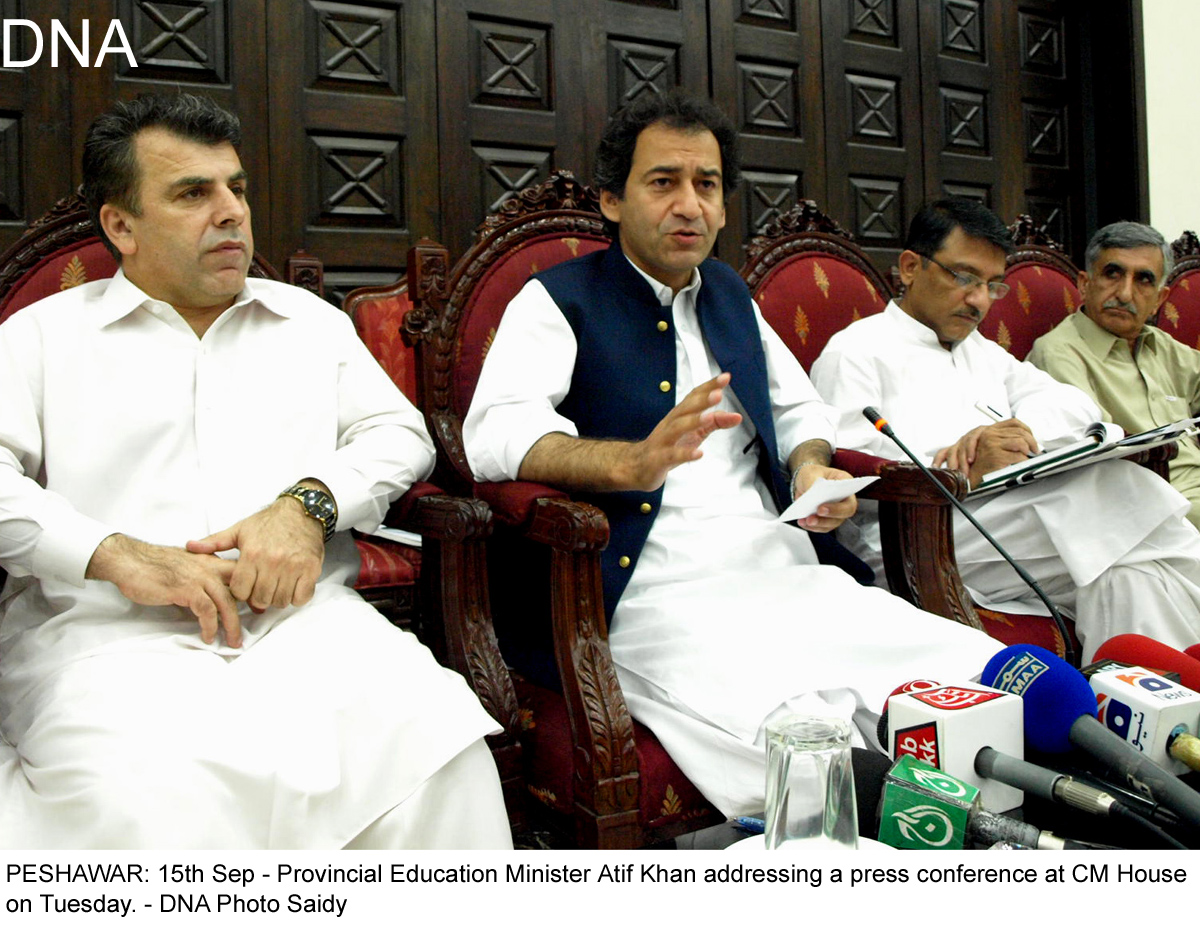 PESHAWAR: The Khyber Pakhtunkhwa division of the National Accountability Bureau (NAB) on Tuesday arrested the vice-chancellor of Abdul Wali Khan University Mardan, Dr. Ihsan Ali, and three other high-level educationists in the province over charges of misuse of authority.
According to a press release issued by the accountability watchdog, the other three apprehended accused were former vice-chancellor of Hazara University, Professor Dr. Syed Sakhawat Shah; the chairman of NIMS College of Medicine Abbottabad, Dr. Muhammad Aziz Khan and former chairman of Higher Education Regulatory Authority (HERA), Professor Hamayun Zia.
The accused were allegedly involved in the misuse of authority and have swindled students seeking admission in medical colleges by luring them into an "illegal and unregistered" medical institution, stripping them of more than Rs 550million.
During the course of inquiry, it surfaced that Prof. Dr Ihsan Ali and Prof. Dr Sakhawat Shah, both former vice chancellors of the Hazara University, granted affiliation to National Institute of Medical Sciences (NIMS) Abbottabad with "ulterior motives" and conducted illegal examinations, without having a medical faculty at the institute.
The illicit institution did not meet the mandated requirements as provided in the Khyber Medical University (KMU) Act 2006.
They not only leaching students and parents of their hard-earned money, but also played with the future of the innocent students, said the accountability body.
It was also discovered that the accused Chairman NIMS Dr Muhammad Aziz Khan admitted students who were ineligible for admission into the institute, purely for monetary gains.
The unlawful admissions were made prior to the institute's recognition as envisaged in the Pakistan Medical and Dental Council (PM&DC) Ordinance 1962 and the Apex court's 2007 decision prohibiting the training of medical students by an unrecognised institution.
Furthermore, the accused Hamayun Zia, former Chairman HERA, in connivance with others illegally registered NIMS by overlooking serious eligibility criteria for registration and also failed to pay periodic regulatory visits.
The accused will be produced before the accountability courts for physical custody.
NAB Khyber Pakhtunkhwa said it is aggressively looking into the matter since it brings the "future of the nation at stake," apart from the great financial loss it has caused.