NA Speaker urges opposition to cooperate with govt in making legislation on national issues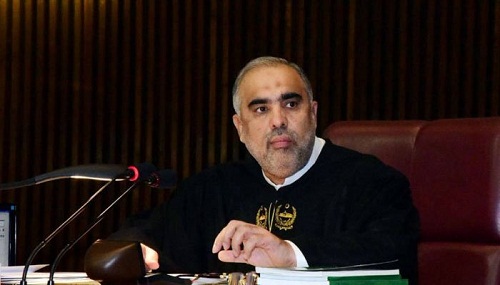 Islamabad : Speaker National Assembly Asad Qaiser has urged the opposition to cooperate with the government in making legislation in the Parliament on important national issues.
Talking to a private news channel, he said maintaining decorum in the House is the collective responsibility of both treasury and opposition benches.
The Speaker said a parliamentary committee has been constituted to evolve a permanent solution to avoid disruption of parliamentary proceedings in future.