Mushahid says year 2017 'Year of Decisions' for Pakistan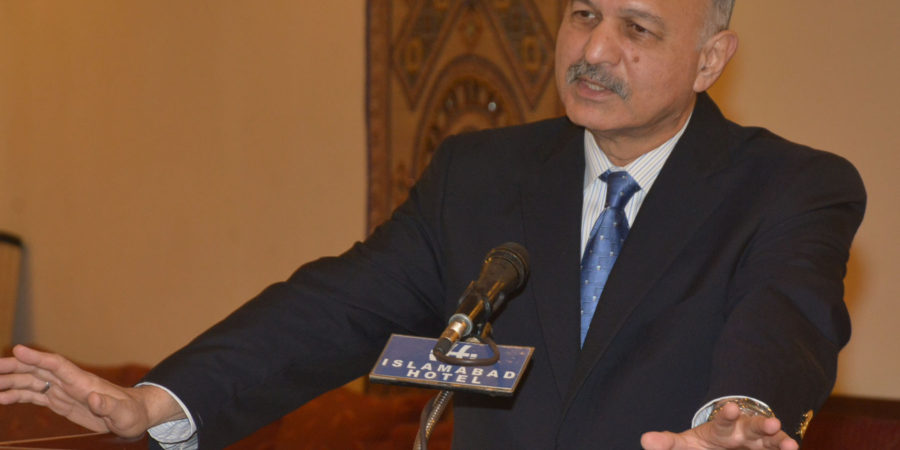 ISLAMABAD, OCT 20 (DNA) – '2017 should be the Year of Decisions for Pakistan', said Senator Mushahid Hussain Syed, while speaking at a one-day workshop on 'Potential of Pakistan's Soft Power and Public Diplomacy' organized by the Islamabad Policy Research Institute here in Islamabad.
Discussing his recent trip to Washington, as Special Envoy of the Prime Minister on Jammu & Kashmir, Senator Hussain highlighted how the trip included extensive meetings with think tanks, officials of the US State Department and exclusive media interactions with both American and Indian media as well as the Kashmiri and Pakistani diaspora.
'The national narrative and sentiment was presented with facts, logic and wisdom', he remarked.
He highlighted that this is the first time in the Kashmiri struggle when the extra judicial killing of young Kashmiri leader Burhan Wani has led to a popular, indigenous, spontaneous and widespread freedom movement in IHK.
In his eloquent address, he pointed out what Pakistan needed more than anything else was rapid response ideas and issues crafted on the basis of facts, logic and wisdom in order to revamp its global image.
Quoting from Jinnah's famous Life magazine interview, he said that the Quaid knew decades ago that Pakistan would be the pivot around which world politics would revolve.
In his opening presentation, Tahir Mehmood, Editor Hilal Magazine remarked that the problem in and with Pakistan is that the percentage of self-defeating domestic narratives is alarming.
Former Ambassador Ali Sarwar Naqvi, Chairman, Centre for International Strategic Studies (CISS), Islamabad, while discussing ways and means of investing in public diplomacy said that lobbyists don't really deliver unless they are familiar and also sympathetic to a country's situation.
All global powers including U.S. should not be taken as friends. World powers shape narratives according to their interests which can be both ruthless and generous at various times.
According to Ambassador (R) Fouzia Nasreen, there is a need to put aside more financial and human resources to complement Pakistan's positive efforts. Credibility of the national narrative and training of young diplomats along modern lines is also critical, she said.
'Not only is Pakistan a misunderstood nation, we are seen as exporters of threats. Our nuclear assets are our pride but the world sees them as a threat', according to Dr Muhammad Mujeeb Afzal 'What is missing is the jargon of modernity from our diplomatic and national narratives.'
Despite being 'victims' of political entanglements, we have risen above and our Army's role in Zarb-e-Azb is a testament to this, he declared. =DNA
==========