MQM's Khawaja Izhar escapes assassination attempt, guard and passer-by killed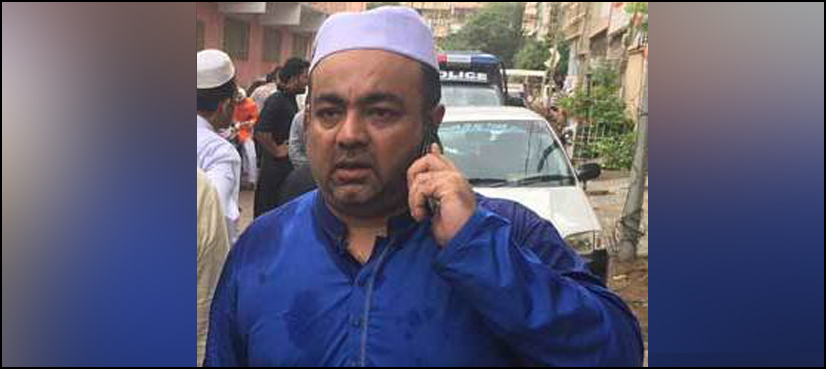 KARACHI, SEPT 02 (DNA) – Senior leader Muttahida Qaumi Movement-Pakistan (MQM-P) Khawaja Izhar ul Hassan escaped an assassination attempt, but his security guard and passer-by lost his life in the ambush.
The assailants launched the attack when the MQM lawmaker, who is also the Opposition Leader in the Sindh Assembly, was leaving a mosque after offering Eid-ul-Azha prayers early Saturday morning in Buffer Zone area.
A teenager, said to be 14-year-old, lost his life alongside the security guard of Khawaja Izhar ul Hassan.
Five other people were also reportedly injured in the armed assault. The injured were moved to the Abbasi Shaheed Hospital.
According to police, four attackers riding two motorcycles opened fire on the MQM-P leader as he exited the mosque after Namaz-e-Eid.
Moments after the attack, police went after the armed cuprits and an exchange of fire ensured, leading to death of one of the attackers. While the second assailant managed to escape.
Senior MQM leader Farooq Sattar strongly condemned the attack and deplored poor security provided to MQM legislators and other key leaders.
Another MQM leader Faisal Sabzwari cites eye-witnesses as saying that the attackers donned a police uniform.
The shell of a 9mm pistol bullet was also found from the crime scene.
Media reports cites Khawaja Izhar ul Hassan narrating the deadly attack saying:"The attackers were wearing helmets and were in a police uniform and they opened fire the moment they see me exiting the mosque".
In a statement issued in Karachi Saturday, the Acting Governor directed to arrest the culprits behind this at the earliest.
Sindh Home Minister Sohail Anwer Siyal and PPP leader Moula Bakhsh Chandio have also condemned the incident and have said that such incidents of terrorism will not be tolerated.
The Home Minister has also directed the AIG Karachi to investigate the matter thoroughly and present a report in this regard.=DNA
=======